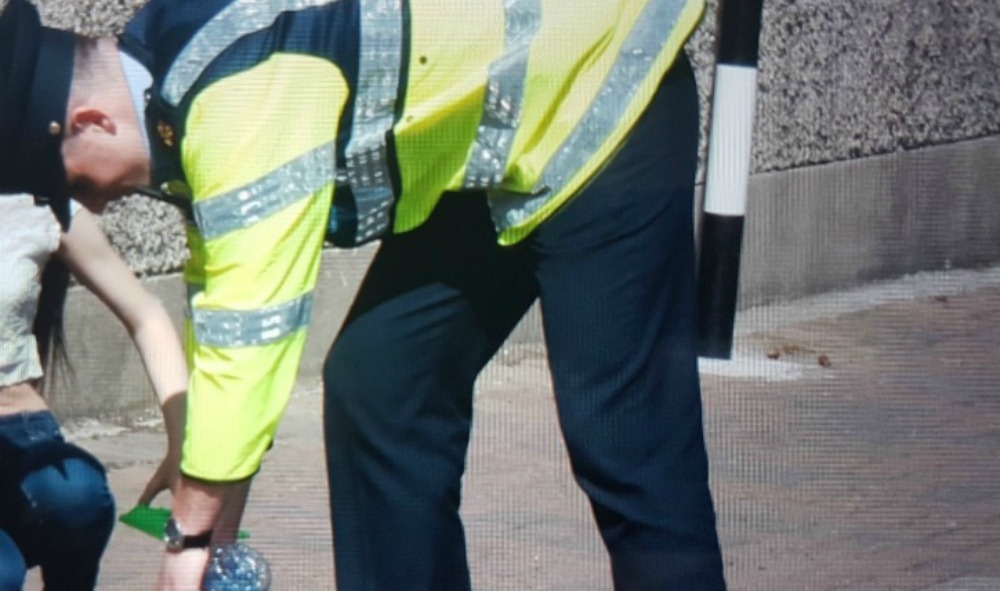 There's something very fishy about our favourite picture from Tallafest 2017
By now you know we love a little bit of quirkiness on Echo.ie, and after last week's Tallafest, which was another great success, we were sent one of our favourite images of the year so far.
As most will know, the sun came out to play for the majority of the day, and one girl who had won a goldfish at the carnival found her new little friend was running low on water.
(© Echo.ie)
Thankfully, there was a very kind and considerate member of An Garda Siochana on hand to top up the mini-tank and make sure the little guy had adequate supplies.
The lovely moment was captured by one of our readers who got in touch, and we just had to share the image.