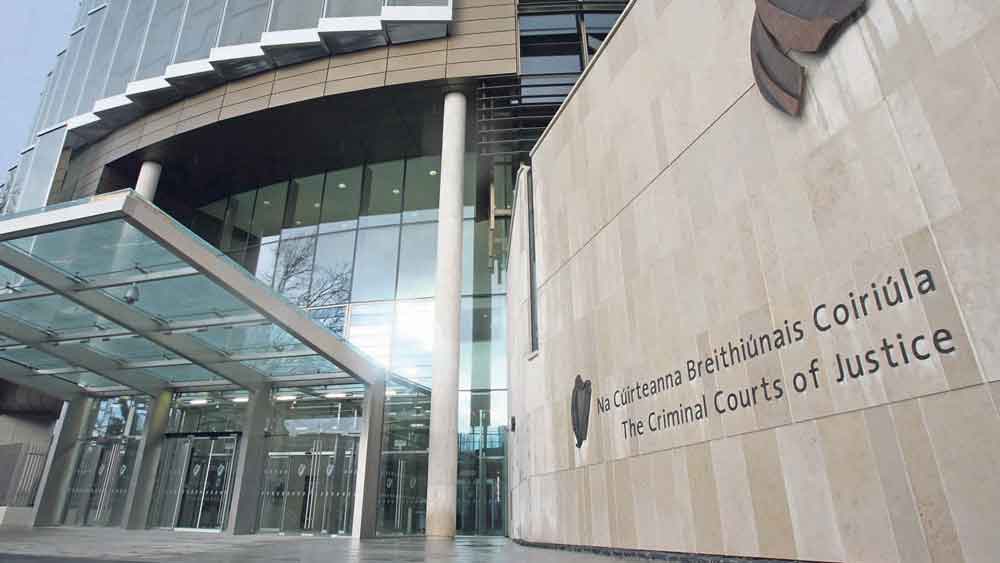 Two men caught transporting a sawed-off shot gun are jailed
Two men caught transporting a sawed-off shotgun in a car have been jailed reports Brion Hoban.
Thomas McDonagh (36) and William Ward (25) attempted to flee after gardaí directed them to stop their car, driving away at high-speed before being ultimately apprehended by an armed garda.
Dublin Circuit Criminal Court heard that the men were transporting the firearm from one place to another on behalf of a third-party and there was no evidence they were on their way "to do something".
McDonagh of Oldcastle Drive, Clondalkin, and Ward of Owendoher Haven, Ballyboden, both pleaded guilty to possession of a shotgun in the Balbriggan area, Co Dublin, on September 25, 2020.
McDonagh has 18 previous convictions for theft and road traffic offences. Ward has no previous convictions.
Passing sentence on Thursday, Judge Martin Nolan said it seemed McDonagh was imposed upon to transport the gun by a relative and involving himself was "a huge misjudgement".
Judge Nolan described the firearm as "a vicious weapon" and said that a sawed-off shotgun has only one purpose, which is either to kill or threaten.
He said it was the court's view that these two men are highly unlikely to involve themselves in anything resembling this offending in the future. He said the early guilty pleas allowed him to depart from the mandatory minimum sentence of five years imprisonment.
Judge Nolan sentenced McDonagh to three-and-a-half years imprisonment, noting that he was "a mature man" at the time of the offending.
The judge sentenced Ward to two-and-a-half years imprisonment, noting that he was younger than his co-accused and has mental health problems which were taken into consideration.
Detective Garda Nicky Duane told Fionnuala O'Sullivan BL, prosecuting, that on the date in question, gardaí were in receipt of confidential information regarding a white vehicle and put an operation in place in Balbriggan.
Det Gda Duane said gardaí observed two vehicles driving in convoy, a black Peugeot and a white BMW. Gardaí signalled for the BMW to stop, but it reversed away at speed and was pursued.
The BMW drove away at high-speed, forcing two children to take evasive action to avoid the BMW before the car came to a stop. McDonagh and Ward, who had been driving, both exited the BMW and fled on foot after failing to open the boot.
Det Gda Duane said he pursued the men with his official firearm drawn and ordered them to stop, but they continued to flee up a hill. He was ultimately able to apprehend both men.
Inside the white BMW, gardaí discovered the shotgun and six rounds of ammunition. Both the defendants exercised their right to silence when interviewed by gardaí.