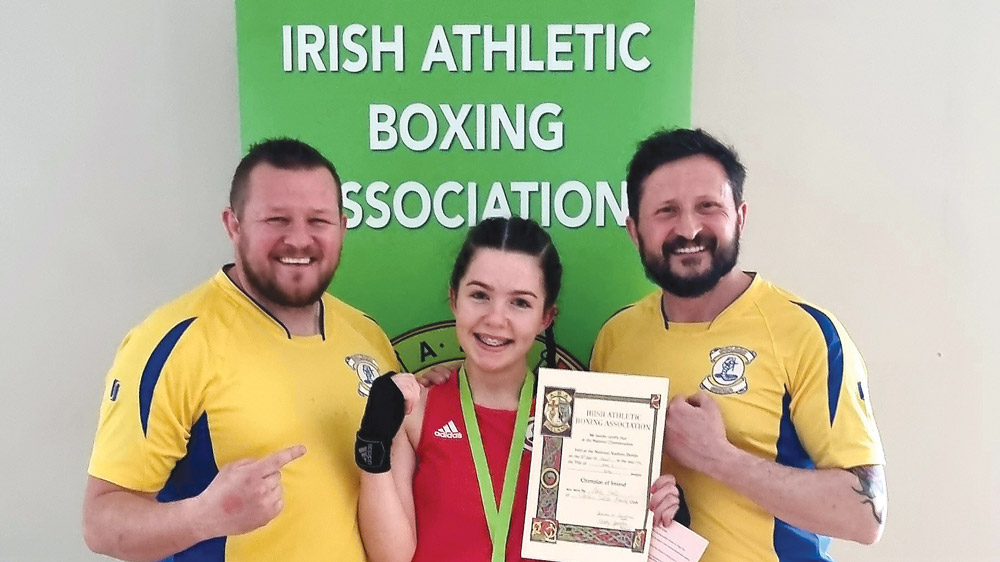 Ward reignites Cobra's All-Ireland winning legacy
GOLDEN Cobra Boxing Club recorded its first national champion since it was reformed back in 2020 after Jade Ward captured the All-Ireland Girl Three 53kg title last week.
While Cobra, under the late Paddy Hyland snr, had boasted in excess of 50 national titles before the untimely passing of the hugely-respected coach back in 2015, his sons, Eddie, Patrick and Paul have managed to reignite that winning legacy.
Ward, in only her second fight for Cobra, stopped Dearbhla O'Rourke from Star Boxing Club in the second round of their title decider.
Delighted with her performance, Coach Eddie Hyland said "She's only with the club about five months, but she puts the hard work in and trains hard, does everything we ask her to do. She's a pleasure to train.
"Hopefully Jade winning, will give the rest of our fighters the boost they need for us to keep producing champions" he added.
Cobra also fielded AJ Carlyle in the All-Ireland Boy One 29kg finals, but he was edged out by Séan Mimnagh from Ulster.
Still, the experience should serve him well as he prepares to line out with a Dublin selection against Scotland on Friday.
Also on the upcoming schedule for Cobra will be the Cadet Championships and the Monkstown Cup.