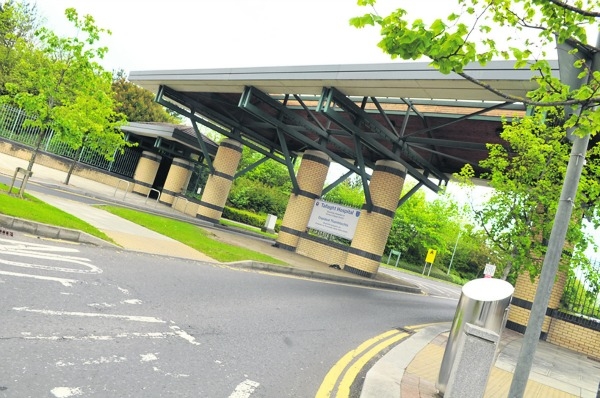 Woman refuses care from Muslim doctor
By Mary Dennehy
A PATIENT in Tallaght Hospital this week refused care from two consultants, based on the grounds that the medical professionals were Muslim.
On Tuesday, a woman refused treatment from a female consultant who, wearing a hijab, was asked by the patient if she was a Muslim.
When the consultant replied that she was a Muslim, the patient asked for another medical professional to look after her care.
The daughter of the patient took her mother's experience and views to Facebook on Tuesday, during which she wrote that a second consultant entered the room, who was also a Muslim, and her mother then asked for a "non-Muslim consultant".
The post continued by saying that the woman did not want a Muslim doctor involved in her medical care as she believes there is a "conflict of interests" when it comes to a Muslim doctor treating a person who does not believe in Allah.
The post was widely debated, both in support and against, on Facebook and Twitter, over the past two days, with Tallaght independent councillor Dermot Looney tweeting that Muslim doctors do "amazing work" around Ireland and in Tallaght.
When contacted by The Echo, Tallaght Hospital confirmed that a patient had refused treatment.
A spokesman for the hospital said: "Tallaght Hospital cannot comment on individual patient cases due to patient confidentiality.
"However, Tallaght Hospital's values emphasise respect and the hospital's establishing charter guarantees the free profession and practice of religion by all associated with the hospital and in particular the members of staff.
"These values are upheld by all staff and the hospital expects patients to respect these values of fairness and equity."
According to the post, the woman was initially asked to leave the hospital, with the family now lodging an official complaint due to their belief that the patient did not receive the respect she deserved.
However, Tallaght Hospital has since confirmed that treatment was provided to the woman in question, as the hospital has a duty of care to all its patients.
A nurse working in Tallaght Hospital told The Echo: "This is not a common occurrence in the hospital.
"This patient is completely within her rights to refuse treatment, but not for the reasons outlined in that post.
"It is really sad that a patient would think that in any Irish hospital."
READ MORE
Television revelations name councillors
for 'oversights' – Click HERE
Return of stolen goods praised as a
'miracle of miracles' by local priest –
Over 6,000 families in need to be
given food hampers by St Vincent de Paul