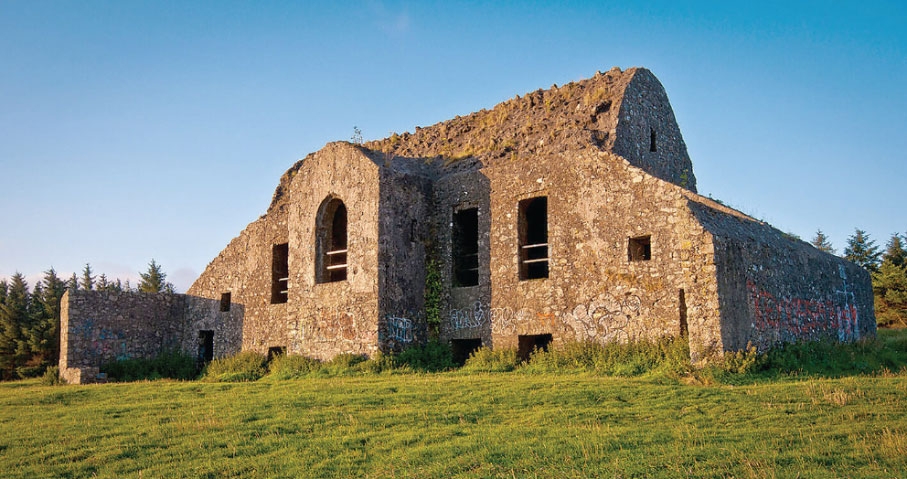 ABP express concerns over bird of prey at Hellfire Club
By Aideen O'Flaherty
CONTENTIOUS plans for a visitor centre at the Hellfire Club in the Dublin Mountains may be put on hold for up to a year, as An Bord Pleanála has expressed concerns about the presence of a bird of prey at the site of the planned development.
The €19m tourism project was proposed by South Dublin County Council in 2017, with hopes that the development could attract up to 300,000 visitors a year.
An Bord Pleanala has expressed concerns about the presence of a bird of prey at the Hellfire Club
It is proposed that the development will be housed across two buildings, consisting of a visitor centre with an exhibition space, a panoramic café, toilets, changing facilities, a walkers' lounge, an education centre and retail.
Local farmers, conservationists and residents lodged objections to the plans, which led to An Bord Pleanála holding an oral hearing about the development across three days last November.
Many of the submissions lodged by residents listed zoning, ecology, archaeology/architecture and sustainability as their main reasons for objecting, alongside the protection of species such as bats, red squirrels, badgers, hares, deer and birds.
An Bord Pleanála issued a letter to South Dublin County Council last week, stating that the council's Bird Survey was unsatisfactory and inadequate in relation to the development's "potential impact on Merlin", a bird which is a small species of falcon.
ABP made a request to South Dublin County Council to provide "additional bird surveys in optimal conditions to address these concerns."
The Irish Raptor Study Group, which monitors, researches and carries out surveys on birds of prey and owls in Ireland, posted a statement online about ABP's findings, stating that: "Unfortunately, and without foundation, the Merlin has been used as a focus for objection and it has stuck.
"The unnecessary negative stigma this attaches to birds of prey does not serve NGOs and conservation-based objections to planning at all well."
Speaking at the oral hearing in November, Paul Keogh, an architect for South Dublin County Council, said that a "do nothing scenario" would be unsustainable as visitor numbers are expected to increase in the coming years.
Mr Keogh said that the aim of the development was to "accommodate a large number and wider range of users" and that there would be economic benefits as the visitor centre would increase the "dwell time" of Hellfire Club visitors.
The council's response to ABP's letter must be received by February 7, 2020.