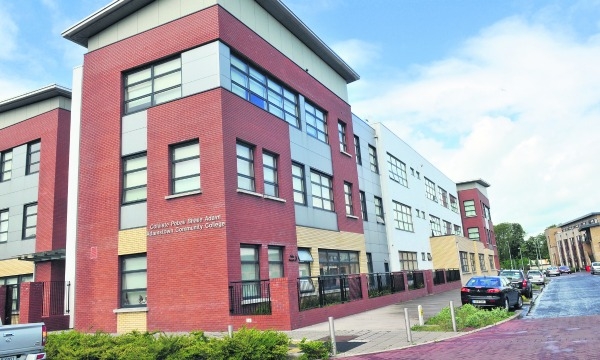 Adamstown community centre plans put forward to SDCC
By Maurice Garvey
PLANS for a long-awaited multi-use community centre in Adamstown have been submitted to South Dublin County Council.
Castlethorn Construction submitted the planning application, which contains proposals for a community centre with sports hall over a gross floor area of 1,381 sq m.
Earlier this year, an agreement took place between stakeholders regarding the future of the long-awaited sports hall in Adamstown.
Residents have pushed to ensure a community hall is built in the area.
A community hall was included in plans for the Adamstown SDZ, but fell through when the recession kicked in.
Adamstown Community College, which opened in 2009, has over 900 students but never received a promised sports hall.
Meetings have taken place over the year between the developer, the council, and the Department of Education, with a view to submitting a revised planning application for the provision of a shared school and community facility.
Plans for the two-storey building will contain four multi-purpose community meeting rooms with associated kitchenette, toilets, storage area, single-storey sports hall, changing areas and a reception, together with site development and landscape works.
Access to the building will be provided from the south (Station Road), and also from the north.
The proposed development includes the relocation of 24 cycle parking stands (parking for 168 bicycles) within Adamstown Community College.
A decision on the planning application is due by November 29.