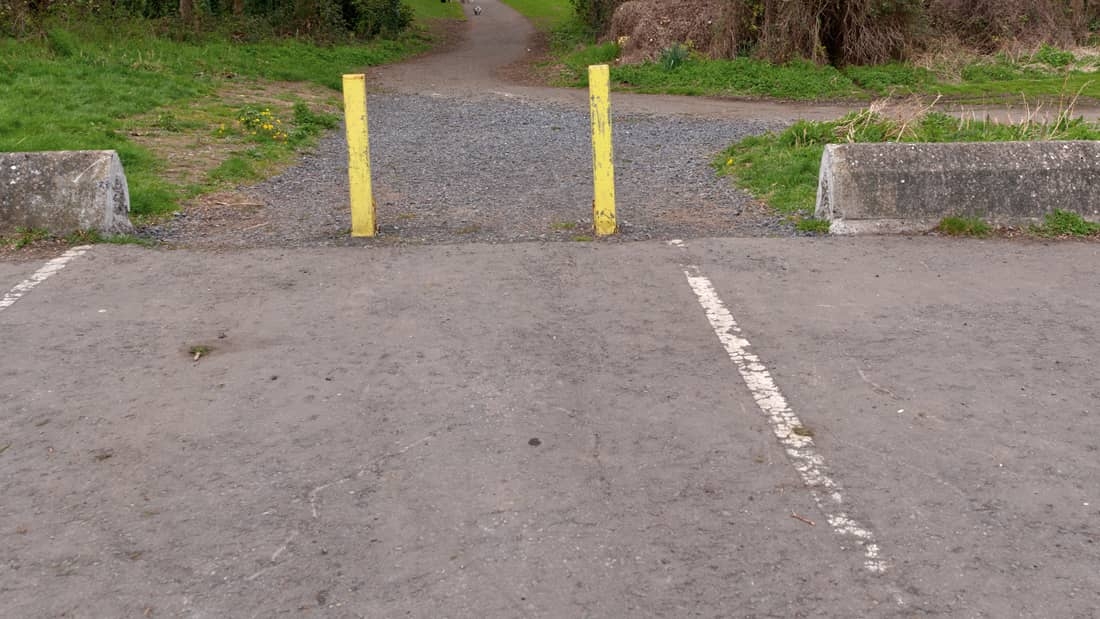 Anger over stones being thrown at cars from park
THERE is anger amongst residents as their car windows are being smashed by groups of people throwing stones in a local park.
There have been reports of anti-social behaviour that has been taking place at Hermitage Park and near St Loman's Road in Lucan in recent weeks where people are taking stones from a gravel path and stone walls and aiming them at cars to cause damage.
Stones from gravel path are being thrown from Hermitage Park at cars
Councillor Shane Moynihan for Palmerstown-Fonthill said: "I have been distressed in recent weeks at reports of serious and dangerous anti-social behaviour taking place at Hermitage Park. Stones are being thrown from the park at oncoming vehicles and passers-by.
This has resulted in serious damage and injury in some cases.
"There was a taxi driver that had his windows smashed in from something being fired at it, and then the resident's associations on Thursday morning sent me a picture of loads of stones on the road and they match what is on the gravel path, so that is pretty terrifying of itself.
"They are smallish pebbles but if they are thrown at the right speed, they can cause a good bit of damage.
"Restrictions are tough for everyone without people's safety being brought into question as well. People have the right to travel and walk without being harmed or in fear of being harmed. Safe streets should not be a privilege – they should be the norm."
Cllr Moynihan has contacted South Dublin County Council to request that the gravel path near the entrance of Hermitage Park be replaced with tarmac to prevent this behaviour from happening.
"This behaviour is distressing for residents and motorists in the area. I will be raising the need for increased vigilance in Hermitage Park, especially in light of the damage done to the playground last November."
By subscribing to The Echo you are supporting your local newspaper Click Here: Echo Online.