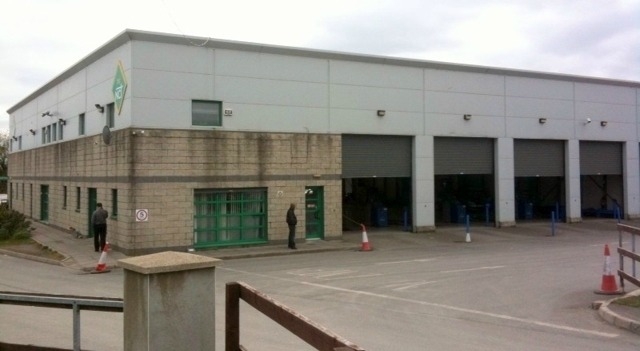 Bord Pleanála rejects NCT operator's attempts to continue with late car-testing work hours
By Brendan Grehan
AN BORD Pleanála has thrown out an appeal by the operators of the NCT Centre on the Greenhills Road against the continuation of late night and weekend opening hours at the centre.
In June, South Dublin County Council refused an application from Applus Car Testing Service Ltd, which runs the centre on behalf of the NCT, seeking permission for the continuation of an extension to operation hours granted in 2010 – which included operating until 10pm from Wednesday to Friday and weekend opening, on Saturday and Sunday, from 8am to 5pm.
In July, Applus appealed the decision to An Bord Pleanála and this week the appeal was thrown out, meaning that the hour of operation of the NCT centre will be 8am to 6pm on Mondays and Tuesdays, 8am to 8pm on Wednesdays, Thursday and Friday, 8am to 6pm on Saturdays and not at all on Sundays, or public holidays.
The decision was welcomed by AAA [Anti-Austerity Alliance] councillor Mick Murphy who said it was an "important victory" for the local residents.
Cllr Murphy said: "I believe this is an important victory for the residents who have been suffering severely from living so close to such a busy car-testing centre. The Bord Pleanála inspector ruled fully in their favour, but was overruled by the Bord itself."
He added: "This decision is the reverse of what many of the NCT Centres have been moving too, which is 24/7 opening and must put a question mark over the viability of this location long-term."
Cllr Murphy told The Echo that he believes the location of the centre is unsuitable and he intends to pursue this "via the County Development Plan plus Planning Enforcement in the Council with a view to the planning they must get in five years being even more restrictive."
Local resident Colm Lynch who represents the residents of Tymonville Road and Tymon North Avenue described the decision as "a partial victory".
He said: "We the residents of Tymonville Road and Tymon North Avenue are feeling mixed emotions over the partial victory in the late night and weekend opening hours being curtailed at the NCT Centre.
"However we are very disappointed at An Bord Pleanála's decision to grant this partial late-night and weekend extension to the centre for a period of five years especially when their own inspector ruled against it and bearing in mind that South Dublin County Council refused the application.
"We, the residents, will make sure and hope that there will be no breaches of the conditions and that any breaches will be taken very seriously by the council's enforcement section."
A spokesperson for Applus Ltd was not available as The Echo went to press.
READ MORE: Tallaght man sets up
fake
profile
to have sex with girl (15)
READ MORE:
Spanish healthcare firm
opens €100 m Grange Castle facility –
READ MORE:
Father fights for disabled
son's safety after 16 months in emergency
READ MORE: Top chefs attend IT
Tallaght
launch of pioneering Masters – Click HERE
READ MORE:
Prison for father of
two who punched 72-year-old after