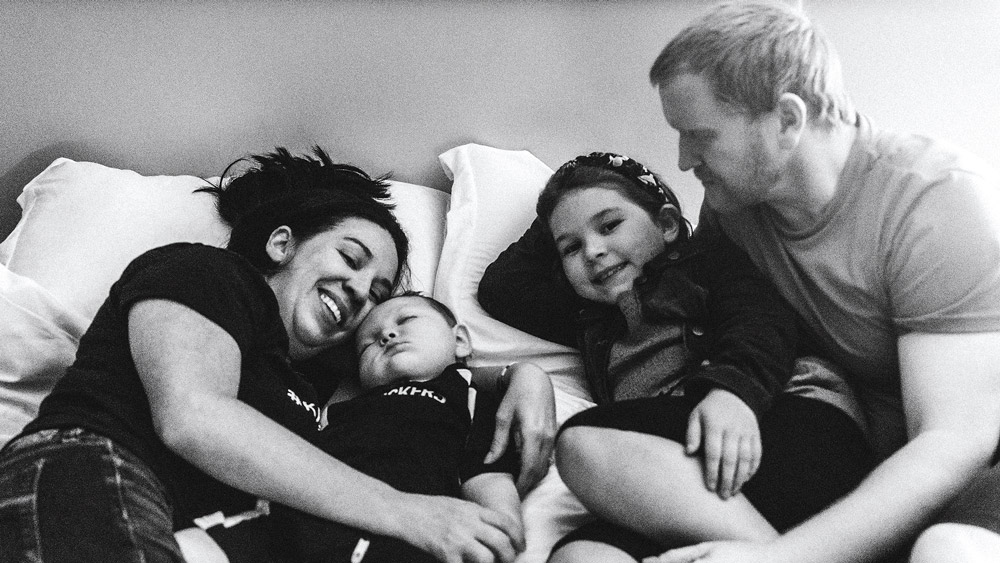 Brave Kian 'loved every day of his life'
A YOUNG boy is this week being remembered and celebrated for his ability to "live, laugh and love" after he passed away following a 33-month illness.
Little Kian Finnegan (3), who was diagnosed with brain cancer in 2019, passed away peacefully and surrounded by his family on Saturday, September 10.
Kian passed away at his home in New York, where he lived with mam Adrienne, dad Neil and big sister June.
With strong links to Tallaght, Kian received the backing of the Dublin 24 community during his illness, with an outpouring of support and well wishes being sent across the Atlantic.
One massive supporter of Kian and his family is Thomas Davis GAA Club, where dad Neil was a former player.
Neil grew up in Tallaght and is the son of long-time Thomas Davis club official Dominic Finnegan.
Kian's mam Adrienne this week told The Echo: "Kian's father, Neil Finnegan, of Old Court, received an outpouring of support from his Tallaght community throughout the course of Kian's illness.
"And, so, while Kian never had the opportunity to visit Ireland, the family knows a part of him will always belong here.
Remembering her beautiful boy, Adrienne described him as having a "fierce heart".
"Kian showed the power of the human spirit through his ability to live, laugh and love every day of his life," she said.
"He loved music, nature, and had a natural athleticism that showed as he relearned to walk, sit, and play after losing nearly all of his abilities as a result of his first surgery.
"Kian had a fierce heart and a deep love of people…"
The family, known as 'The Finnegan Four' by those close to them, wish for people to share Kian's story and to "speak his name often and with love".
"Kian taught many people about hope and heartache, the healing nature of laughter, and the importance of gratitude for gifts big and small," Adrienne said.
"Kian's generosity of spirit was on full display in his final days.
"Kian donated tissue from his brain tumor to Gift from a Child.
"Gift from a Child's mission is to increase post-mortem paediatric brain tissue donations.
"The organisation has formed partnerships with the best cancer researchers and doctors to allow for sharing of the information obtained from tissue donations like Kian's.
"These tissue donations and strategic partnerships will accelerate breakthrough cancer research, improve treatments, and ultimately cure childhood brain cancer."
Surviving Kian are his loving parents, Neil and Adrienne Finnegan, big sister June, maternal grandmother Frances Kraushaar, paternal grandparents Irene and Dominic Finnegan, uncles, Stephen Finnegan and Patrick Kraushaar, aunt Jordan Kraushaar, cousins and extended family.
Kian is predeceased by his grandfather, Stephen Kraushaar.
Learn more about Kian's journey on the KianStrong Facebook page.
Those who wish to support the family during this difficult time, and to help cover costs related to the funeral and other end-of-life expenses, can make a donation online through The Finnegan Four GoFundMe page.