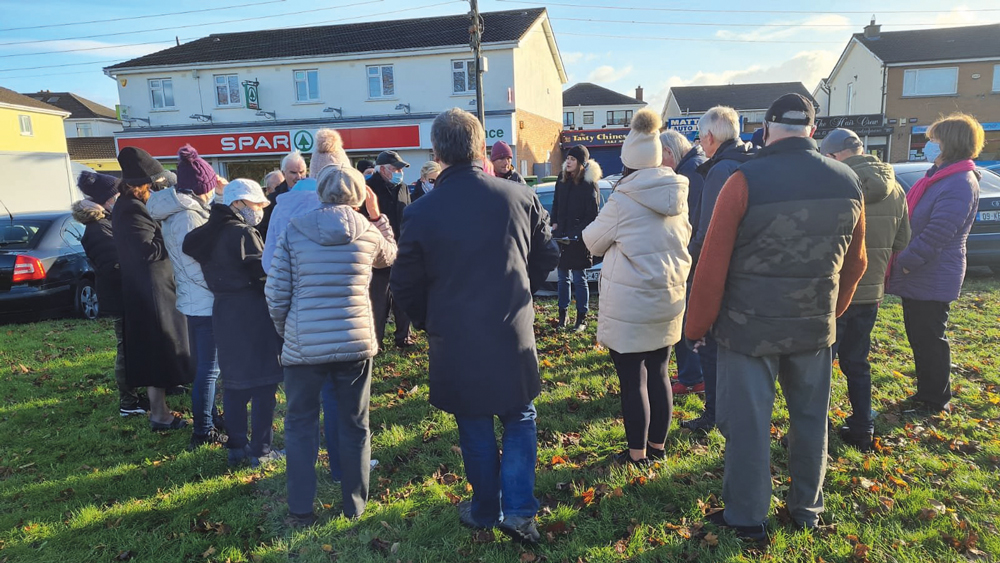 BusConnects changes impact those wanting to access hospital
LUCAN Planning Council are hosting a public transport meeting outdoors at Dodsboro on Saturday, June 18, at 11.30am.
The group have asked residents for their support to retain the former 25 and 239 bus services, in an effort to put pressure on the National Transport Authority (NTA) following the introduction of the C-Spine.
Phase 2 of BusConnects launched at the end of November 2021.
Previous meetings in the area have drawn significant crowds, including over 150 people to a LPC meeting on December 21, 2021.
Residents in Dodsboro/Hillcrest are particularly dismayed, have lost a direct bus to the city centre and a vital bus stop at SuperValu – after the culling of the 25 route and its replacement, the X30, which only operates at peak times.
LPC say it is "vitally important to ensure those who want to use public transport and those who have always used the buses are not left out due to changes with the introduction of the C-Spine."
"It's most unfortunate that public service bodies tend to go on the defence when offered local knowledge which could make the bus service so much better," said the group in a statement.
"Changes have been made that leave out sections of the community, and in particular impact those without a car, those wanting to access Blanchardstown hospital, the elderly, those with disabilities, and passengers with young children.
"The 239 was so valuable and those needing to go to Blanchardstown hospital now have to get three buses. It's totally unacceptable, and clearly decisions were made without consideration for passengers' real needs."
Those unable to attend the Dodsboro meeting, may support by email to cmaemcclean@hotmail.com or directly to Tom Newton 086 3127364.