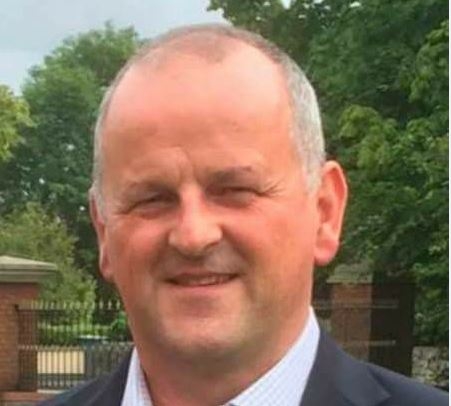 Community support GoFundMe page for Clondalkin native Sean Cox
By Mary Dennehy
MEMBERS of the Clondalkin community have sent their thoughts to Sean Cox, who, originally from the area, remains in a critical condition in hospital after he was attacked in Liverpool before the Champions League semi-final on Tuesday.
Sean (53), who now living in Dunboyne grew up in Clondalkin and was a member of the Round Tower GAA Club, was attacked close to Anfield stadium before Liverpool's Champion League semi-final clash with Roma on Tuesday.
A GoFundMe page has been created to support Sean's family and the cost of his medical bills
The Liverpool supporter was left with serious head injuries and remains in a critical condition at Walton Neurological Centre, Merseyside.
Two Italian men were charged in connection with the unprovoked attack this morning (Thursday).
On Wednesday, a GoFundMe page was created to support the costs of Sean's medical bills and the costs incurred by his family to stay by his side while he recovers in hospital in Liverpool.
The page was created by the Irish Liverpool Reds Facebook page, and this evening over €40,000 had been donated by more than 2,200 people in the space of one day.
The community of Clondalkin is also rallying around Sean, who grew up on Monastery Road and is a former student of Moyle Park College.
In an online post, the Clondalkin Village Facebook page encouraged people to support the GoFundMe campaign.
The post also read: "Our thoughts and well wishes are with Clondalkin man Sean Cox and his family at this very tough time.
"Sean grew up on Monastery Road and was a proud Round Tower GAA club player in his youth."
To support Sean's medical costs and his family, donate HERE.