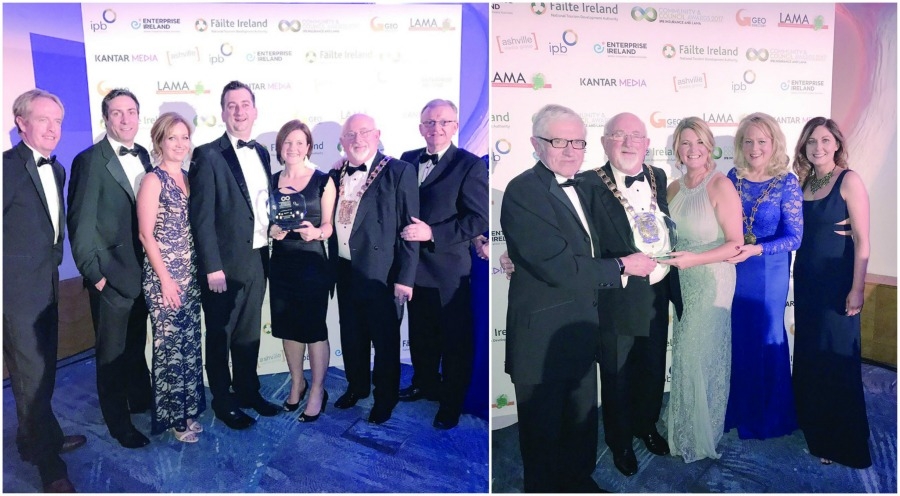 Community volunteer and Kishoge honoured at LAMA Council Awards
By Aideen O'Flaherty
A LOCAL school and a community volunteer from the county were crowned winners at the Local Authorities Members Association (LAMA Community and Council Awards 2017 last Saturday.
Sharon Byrne, a community volunteer in Tallaght, won the Community Volunteer of the Year award.
Ms Byrne has been involved in several community groups, including the 'Help the Hills' initiative to keep Tallaght tidy, and she has also been involved in fundraising for the homeless in Ireland.
Ms Byrne told The Echo: "I'm still in shock, I honestly wasn't expecting it.
"I'm honoured and delighted I won it for Tallaght, we get a bit of a bad rep.
"I'm very passionate about Tallaght, and the positive stuff [that happens] here doesn't get as much notice as the negative."
When explaining how she became a volunteer, Ms Byrne said: "I got involved in volunteering because my mam has always been a volunteer, and I watched her volunteering as I grew up."
Elsewhere Kishoge Community College in Lucan scooped the award for Best Educational Building.
The school took possession of the newly-built premises just over a year ago, and it is the first post primary non-denominational Educate Together school in the country.
A spokeswoman for the LAMA Awards said: "Kishoge Community College is much more than 10,000sqm of space; it is a cornerstone within the neighbouring community.
"It is a growing school where everyone is welcome, everyone has a voice and all are enriched by simply sharing in the beautiful school site."
The finalists for the LAMA Community and Council Awards had to be nominated by county, city, town or borough councillors. All those nominated were then contacted by event organisers and asked to submit their entry. Following this they were shortlisted before the winners were ultimately announced last week.
The awards ceremony was held in the Crowne Plaza Hotel Dublin Airport.