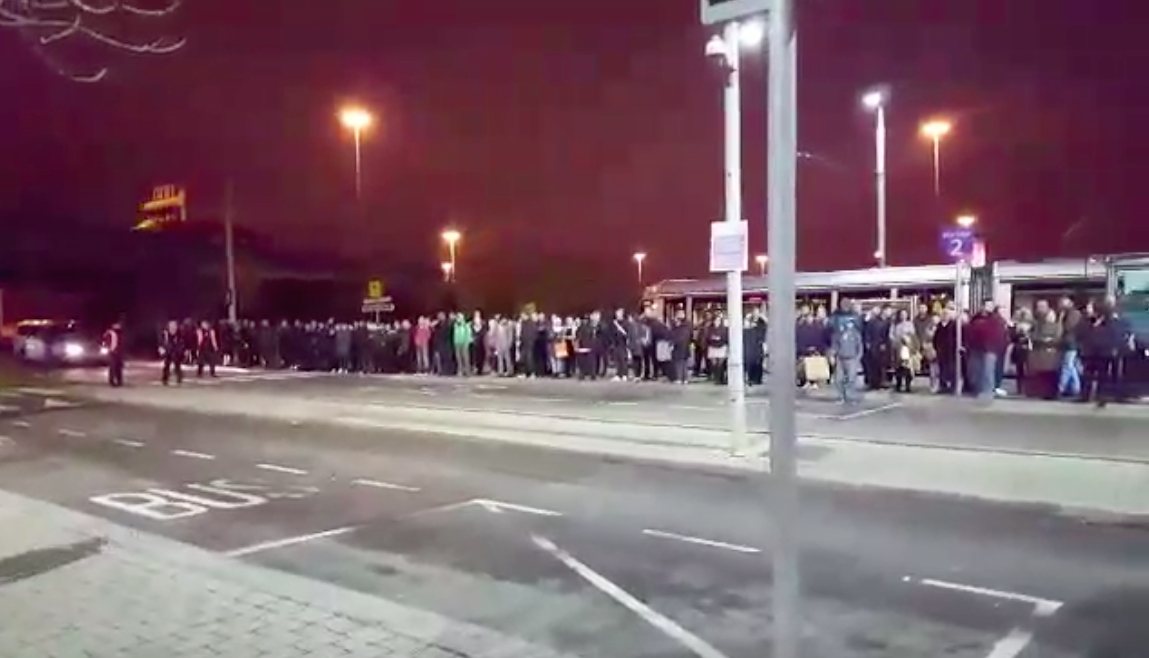 Commuters furious as Red Cow to Tallaght/Saggart Luas Red Line remains out of action
The Luas Red Line will not be back in full operation until at least 9pm tonight according to its operators.
A section of the line was closed earlier today due to a power outage which was caused when a truck was involved in an accident at the Belgard stop.
Angry and frustrated commuters took to Twitter throughout the evening after busses organised to ferry passengers to their stops were, according to many, inadequate.
@Luas big crowd at luas Citywest stop, no update on fix and no sign of shuttle bus, can you give update please?
— grimm2005 (@grimm2005) November 14, 2016
@Luas waiting across road from Tallaght hospital stop guy on coach said he would back in a minute. A big group of people waiting here 15m

— Anita Curran (@anitacurran) November 14, 2016
@Luas bus has driven by a huge a group of people waiting this is ridiculous

— Anita Curran (@anitacurran) November 14, 2016
@Luas hundreds of people waiting at #luas red cow…no sign of a bus and zero communication..any updates??

— LiamMcLoughlin (@LiamMcLoughlinJ) November 14, 2016
@Luas waiting at Red Cow nearly an hour for this elusive replacement bus. 100's of people here waiting with no queuing system, this a joke?

— Aaron Fitzgerald (@AaronFitzz) November 14, 2016
An update released tonight by Luas read: "Red Line passengers please be advised that due to an incident at Belgard where a truck crashed into the overhead power lines, we are currently operating between Red Cow and Connolly/ The Point only.
NB: We do not expect to have services back until after 9pm tonight.
We are operating a replacement coach service between Red Cow and Tallaght/Saggart for the duration of the disruption. Valid
Luas tickets will be accepted on the coach service.