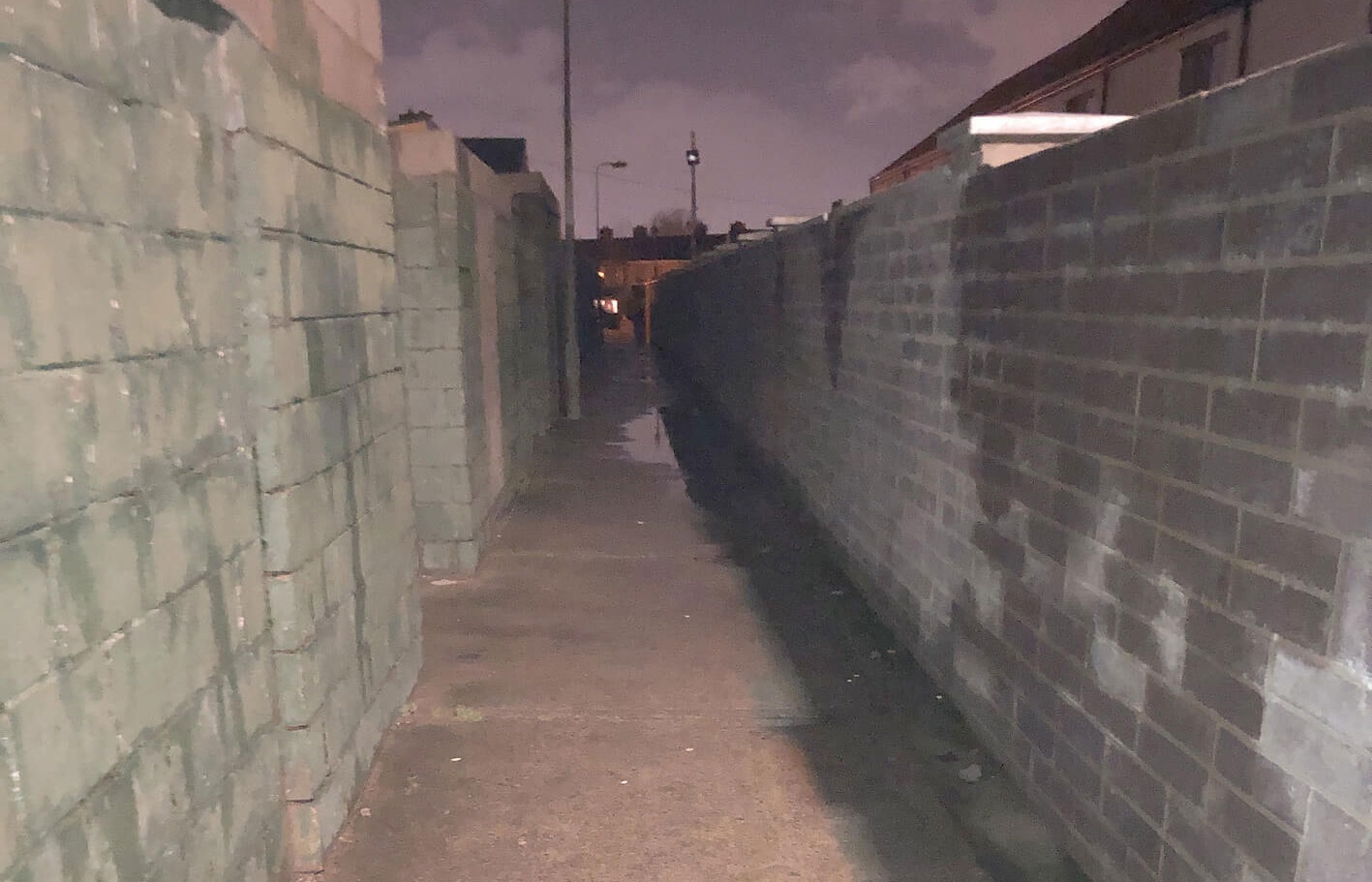 Concern about laneway becoming illegal dump
By Aideen O'Flaherty
RESIDENTS of Killinarden Estate are concerned that a laneway that has been created as part of the construction of a new infill housing development in the estate will become a magnet for anti-social behaviour and illegal dumping, according to a local councillor.
The 26-unit housing development is currently being constructed, however, a laneway has been created between the gardens of the new infill housing development and an existing housing development.
The laneway in Killinarden
Sinn Féin councillor for Tallaght South, Cathal King, told The Echo: "Instead of bringing [the infill houses'] gardens to the boundary wall of the existing gardens, they're creating a laneway.
"There's a fear of anti-social behaviour and illegal dumping happening in that laneway, which residents have contacted me about.
"I've been calling for the council to get rid of that laneway by extending the gardens into it."
A spokesperson for South Dublin County Council told The Echo: "SDCC is aware of the concerns of the residents and is currently engaging with the relevant stakeholders to resolve the matter."