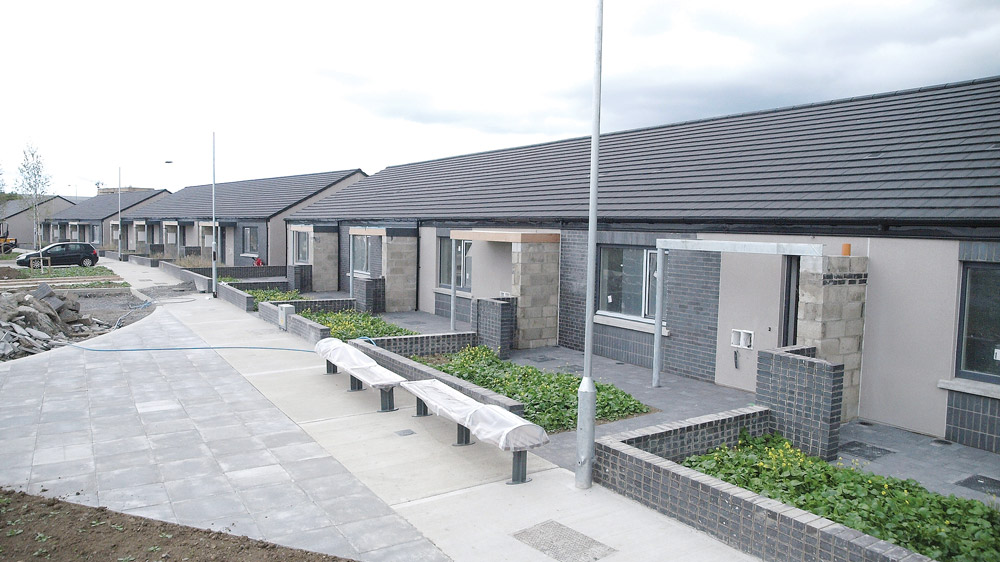 Council hoping to appoint contractor for older persons housing scheme
TENDERS have been received from contractors looking to take on the older persons' housing schemes in Fernwood and Maplewood, which has faced multiple delays to completing the project.
Initially valued at €9.5m, the 23 homes at Fernwood Park and 17 homes with a community room at Maplewood Park in Tallaght has gone through several delays over the past year.
According to the approved housing body (AHB) Clúid Housing, which will run the two housing schemes on behalf of South Dublin County Council, it is hoping to appoint the new main contractor before Christmas.
It is understood that Clúid is targeting the recommencement of construction works across both sites by mid-January, 2023.
The Echo reported in September that Clúid had terminated the contract with FORRME Construction, the builder originally appointed to carry out the development.
At that stage, it was reported that Clúid was in discussion with another contractor and that it was "hopeful" that works would restart in October – but this did not materialise.
There was substantial opposition to the project to the sum of 596 submissions before it was voted through the council in 2018.
Construction was due to be carried out over a 15-month period and completed in its entirety by October 2021.
The two developments were delayed to November 2021, and again until March 2022 before settling on August/September – as outlined in an update in May.
Labour and material shortages were originally cited as the reasons behind delaying the projects, before Clúid took the decision to cut ties with the contractor, FORRME.
As of November 28, 2022, the council told the Tallaght Area Committee in response to a question from Cllr Charlie O'Connor that it "currently await[s] a further update from the AHB in relation to their tender assessment process".