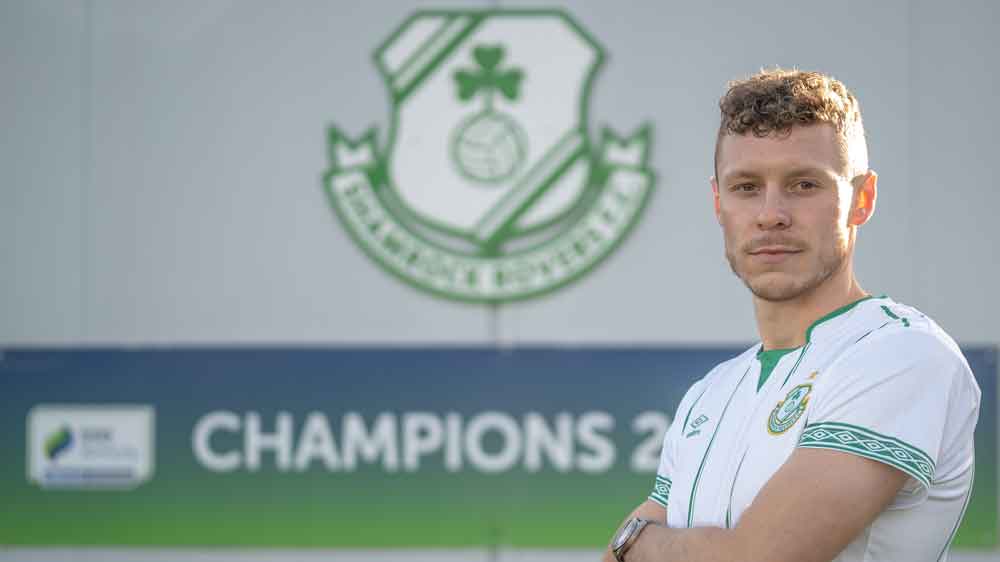 Estonian international Poom joins Rovers
SHAMROCK Rovers has pulled off another big signing with the arrival of Estonian international midfielder, Markus Poom.
The Hoops confirmed this afternoon the signing of Poom who joins the Airtricity League champions on a season long loan from Estonian champions, Flora Tallinn.
It is another big signing for the Shamrock Rovers team, which has already signed Johnny Kenny from Celtic and Trevor Clarke over the past week.
Markus (23) spent his youth career at Nomme United for five years before joining reigning champions Flora Tallinn in 2016.
He made his senior debut for Flora in August of that year and in seven seasons with the club, the midfielder scored 21 goals in 150 league appearances.
Poom helped Flora to Meistriliiga titles in 2017, 2019 and 2022.
In the 2021 season, Flora became the first Estonian club to reach a European group stage when they beat Shamrock Rovers in the UEFA Europa Conference League play-off round.
Rovers' Head Coach, Stephen Bradley said: "We really like his attributes and how he plays the game.
"We've watched him now for a long period of time, before we played Flora Tallinn [in 2021] when we would have watched a lot of them.
"He's a player we really liked.
"We've had quite a bit of contact with the club over the last number of years and we're delighted to get the opportunity to work with him now."
Bradley added: "We've been enquiring about him for quite some time but in the last 6-8 weeks we've known that it might be a possibility to get him in.
"Once we felt that the club was willing to do a deal with us, Stephen McPhail worked extremely hard to go and make it happen."
"You need everything to fall into place and there's so many factors that go into a signing like this [from abroad].
"It can be difficult, but we know his level of ability because we saw it first-hand.
"We've followed him for quite some time and everything else has worked out, all the little pieces. We're delighted it's all come together, and we can get him in.
"He has a lot of experience, when you look at the games he's played and the level he's played at throughout the years. He brings a lot of high-level experience, so he'll definitely add to the group in that regard.
"Markus would tell you that he favours a number 8 position as a box-to-box midfielder, but we've seen him playing deep-lying and as a 10, so he's played different roles in that midfield area.
"What I think you'll see is that he's an all-rounder that can do everything. It's just about getting him in and getting him used to the way we play as quickly as possible.
"I know from having conversations with him that he knows how we play.
"He obviously knows from when we played them and he's seen quite a bit of us, so hopefully that process doesn't take too long, once we get him in the building."