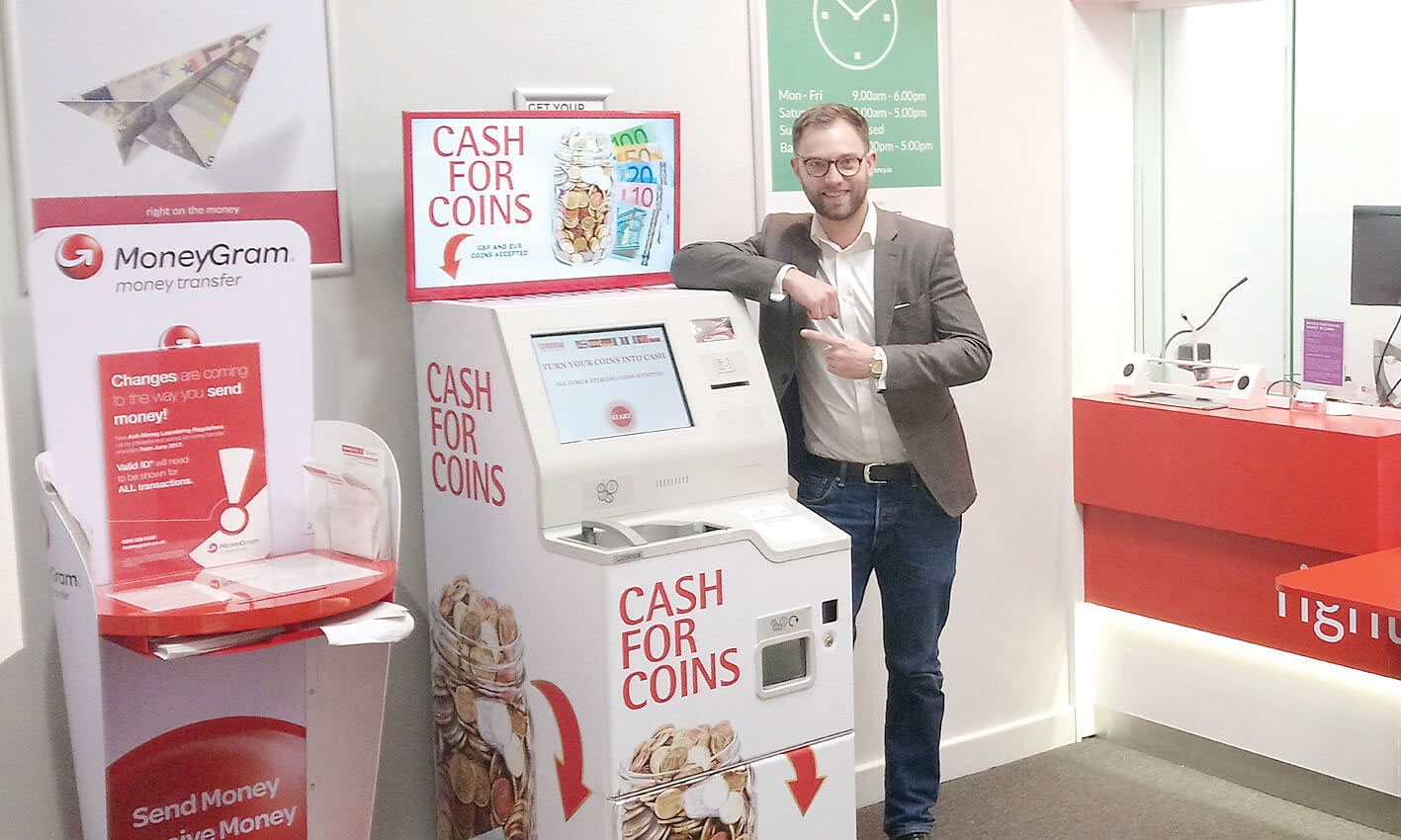 Exchange your sterling and euro coins for paper money
By Maurice Garvey
EURO and sterling coins can be exchanged for paper money at a new service in The Square Shopping Centre.
The company behind the initiative, Coindrum, are an Irish startup that operates the popular Coindrum kiosks in Dublin Airport.
Coindrum CEO Lukas Decker at one of the Cash for Coins machines.
With banks not accepting sterling coins, Coindrum saw an opportunity to provide this service to people at The Square, citing millions of unused sterling coins that are left lying in jars and piggybanks around the country.
The self-service kiosk is located in the No1 currency store on Level 2 beside Tesco's.
For a 12 per cent fee, it converts sterling and euro coins into a voucher to be redeemed for cash at the till.
Coindrum CEO Lukas Decker said: "We are very excited to be partnering with No1 Currency to bring this well-needed solution to the Dublin 24 area. Coindrum kiosks are the only places in Ireland where you can change your sterling coins for cash. The Coindrum kiosk is also located in No1 Currency's sister store on Westmoreland St in Dublin city centre."
Based in Donnybrook, the small startup has made major inroads into the airport industry, and have machines located in Dublin Airport, nine European airports and an outlet in Dubai.
The self-service airport machines accept coins of all denominations and provide users with a voucher for duty free and an extra 10 per cent – meaning if you have €10 worth of coins, you receive an €11 voucher for the duty free.
Coindrum employ five full-time staff (also outsource jobs at airports) but plan to hire extra staff, as they look to expand over the coming months and years.
The machine in Tallaght can count over 3,000 coins a minute and eliminates the need for separating and bagging euro and sterling coins.