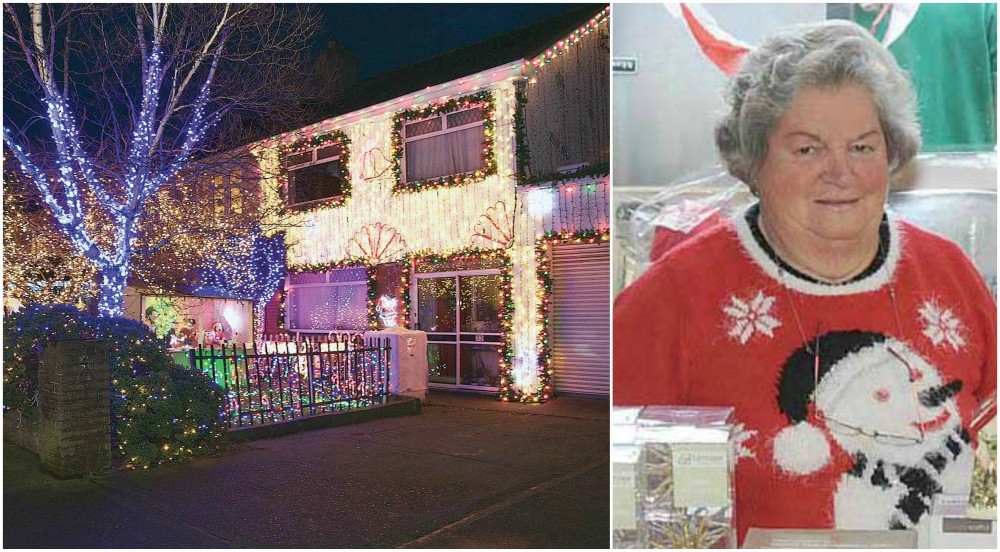 Family lights up for charity and raises €50k in recent years
By Aideen O'Flaherty
The festive light show created by a Kilnamanagh family whose house is bedecked in Christmas lights every year will be getting all shook up this year with the addition of Elvis lights that dance to Elvis tunes, in memory of their beloved wife and mother, Pamela Stroughair.
Pamela, who died suddenly in August, always took delight in hanging up the Christmas lights every year with her son, Stephen.
The family has also raised over €50,000 for charity over the years by putting a donation box amongst the dazzling array of festive lights.
Over the years, the family has donated the money raised to the DSPCA, the National Children's Hospital at Tallaght, Our Lady's Children's Hospital Crumlin and the CRY [Cardiac Risk in the Young] clinic in Tallaght Hospital.
Pamela's husband Eric said that local residents have been "great for donating to local charities" through the family's donation box.
Hundreds of Christmas lights illuminate the exterior of the house in a tradition that has been going on for more than 20 years.
Pamela's son Stephen, 37, told The Echo: "I love putting up the lights, I love people coming up and looking at the house.
"The neighbours love it, it brings warmth to the area."
Stephen said that his mother loved it when they went to the garden centre to pick out different decorative lights every year, and he added that when Pamela passed away her friends had told him to "make sure" he put the lights up again this year, as that's what Pamela would've wanted.
Stephen added: "I'm planning to put on a couple of Elvis songs and to have some dancing lights to go with the Elvis songs – she was a big Elvis fan."
Eric added: "Stephen and Pam were inseparable, and putting up the Christmas lights was their thing.