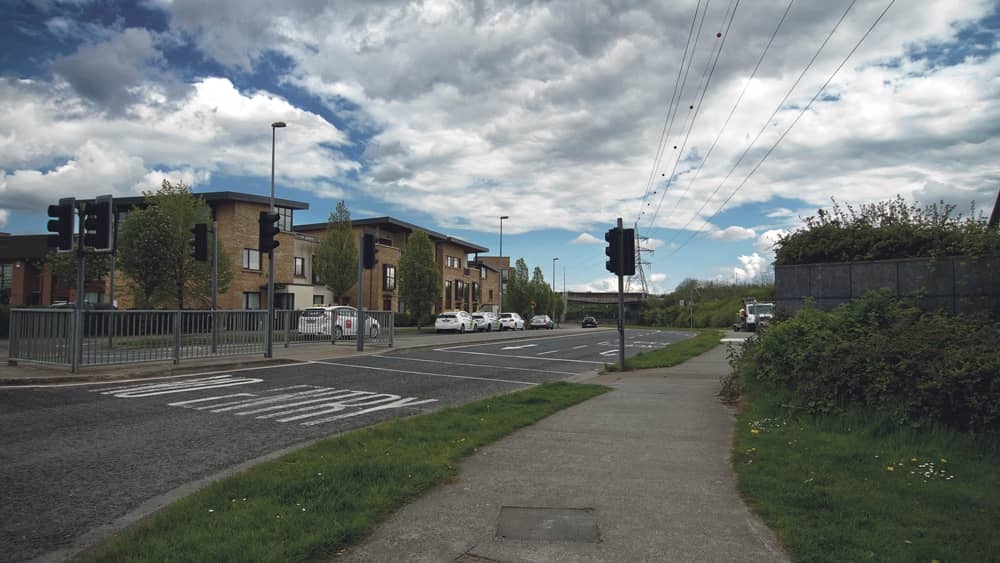 Gardai are 'making progress' with investigation into assaults
By Maurice Garvey
GARDAI are following a definite line of inquiry into a couple of serious assaults in the Adamstown area.
A policing operation has been implemented and Lucan gardai say it is "making progress".
Gardai are investigating serious assaults in Adamstown
Following the assaults, an online meeting took place between residents and local representatives on March 2.
The Echo understands Lucan gardai want a residents association set up in the community.
Cllr Liona O'Toole (Ind), said a neighborhood watch network was set up in Adamstown three years ago, but a growing population and a raft of new housing developments has increased the need for an updated connected forum.
"There was an assault or two, it is not normally a thing in Adamstown. Investigations are ongoing but it brought about concerns and the community held an online meeting, which was quite good. It included a Q&A session and a chance for residents to meet councillors like myself," she said.
"The main purpose was to update the neighbourhood watch network. These incidents have upped the ante to progress it further. With a lot of new developments going on, it is about trying to connect different estates together."
Speaking at the recent JPC Policing Meeting, Lucan Superintendent Paul Dolan said they put in a policing policy and went for "maximum impact straight away".
"It is making progress but we want a resident association set up."
Supt Dolan said community policing was "key" to the policing strategy required to tackle ongoing issues in the area.
He told The Echo they are following a definite line of inquiry with regard to the assaults and investigating gardai "know what we are dealing with".
Cllr O'Toole said it is a "challenge" for schemes to connect with new estates which are under private management.
"Some individual estates are under private management. Certain issues in those estates are the responsibility of the private management company. I have no say in that, no role to play," said Cllr O'Toole.
"There are residents living in Adamstown for 10/15 years and some are new. Crime stats are up and down last year, did Covid play a part? Initially residents were frustrated but the meeting shined a light, and the community gardai played a huge role."
By subscribing to The Echo you are supporting your local newspaper Click Here: Echo Online.