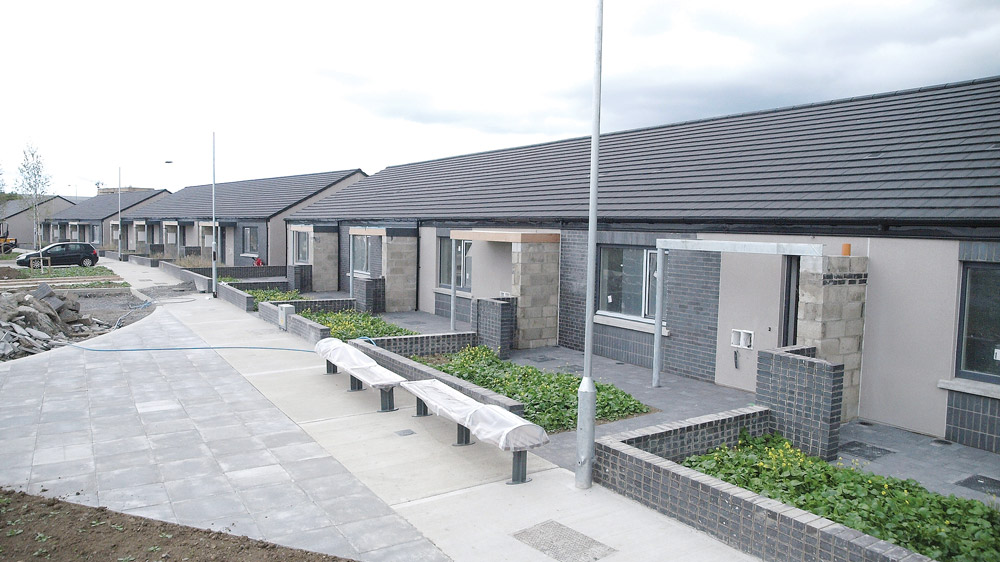 Housing schemes – new contractor to be appointed
THE CONTENTIOUS development of older persons' housing schemes in Fernwood and Maplewood has taken another turn, after continuous delays, with the contractor's contract being terminated.
Initially valued at €9.5m, the 23 homes at Fernwood Park and 17 homes with a community room at Maplewood Park were voted through South Dublin County Council in 2018 – despite 596 submissions.
FORRME Construction were contracted by the approved housing body, Clúid Housing, who is set to manage the housing development.
Construction was due to be carried out over a 15-month period and be completed in October 2021.
However, the two developments were delayed to November 2021, and again until March 2022 before settling on August/September – as outlined in an update in May.
Construction challenges such as labour and material shortages were cited as the reasoning behind the delays.
On Monday, September 5, Clúid Housing decided to terminate the contract, as "it has become clear that the contractor is no longer able to complete the project".
In an update offered to existing residents in Fernwood and Maplewood, Clúid stated that it "will now proceed with an exercise to appoint a new contractor".
Committing to continue working with the council and local residents to ensure the houses "are completed as soon as possible", Clúid stated it would offer further updates along the process.
On-site security will remain in place as the housing body carries out the re-tendering and process to appoint a new contractor.
"We thank you for your ongoing patience and understanding of the difficulties being experienced by all construction works at this time and look forward to delivering new age friendly housing for the community in the near future," the letter from Clúid reads.
As previously reported by The Echo, all five housing blocks at Fernwood Green have been roofed, with almost all fitted with windows and doors.
When The Echo previously reported on this in May, Maplewood Heights was close to having ESB and water connections.
At that stage, internal works on houses in both developments were being carried out.
FORRME Construction have been contacted for comment.
Councillor Charlie O'Connor said: "I'm deeply disappointed with this information from Clúid Housing which we received on Tuesday. I'm getting a lot of negative reaction from my community who are very anxious this project will be completed. There are now issues with what will happen on the site in the near future. I am calling on the council to give a detailed statement on the situation and give assurances on actions they propose to deal with this crisis to the satisfaction of my community."