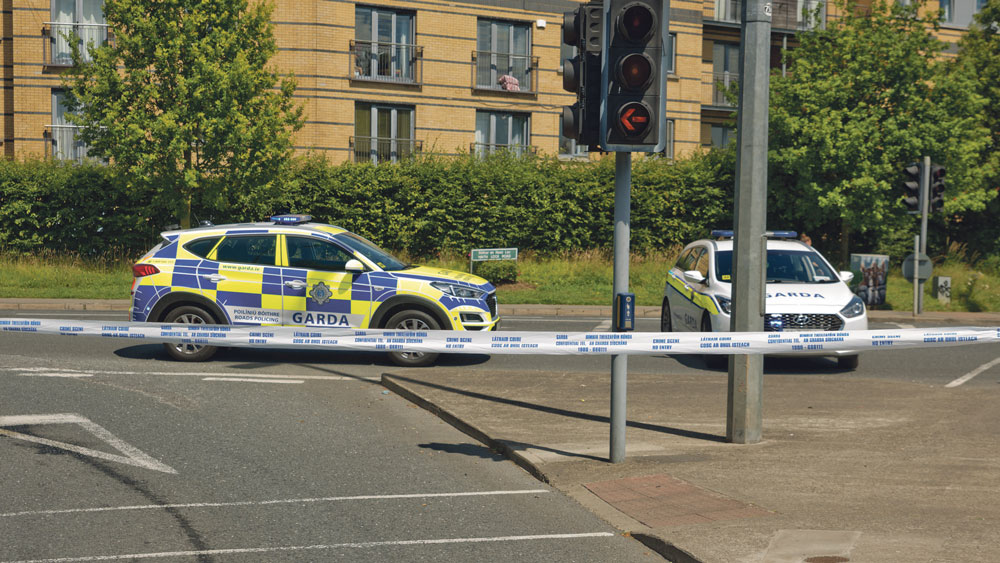 'Huge safety concern' at Ninth Lock Road as Gardai attend serious road traffic collision
THE COUNCIL need to be proactive before any further incidents happen at the Ninth Lock following a road traffic collision, according to a local councillor.
Just last week, An Garda Síochána attended the scene of a road traffic collision that occurred on the Ninth Lock Road just outside the Waterside Pub in Ballymanaggin.
The road traffic collision, which occurred at 10.30am on Wednesday, July 14, comes after Cllr Trevor Gilligan was struck by a vehicle at the same location over 20-years-ago.
"I was knocked down there a few years ago on my bike when I was only a young fella, I was very lucky," Cllr Gilligan explains to The Echo.
"There is a lot of traffic that comes down the Ninth Lock Road through that intersection there from the canal and it does be chockablock a lot of the time.
"There are a few estates in that area and lots of pedestrians can be in the area, people do cross over on the canal walkway.
"It's not a safe area for pedestrians crossing from one side of the canal to the other.
"I don't see it as a speeding issue. Heavy Goods Vehicles go through that area with the industrial estate on the other side of it and there is a lot of traffic that goes through there.
"There's no denying there is a huge safety concern and I would say it's a black spot.
"The council do need to look into measures there and be proactive before any serious issues happen.
"I would hope those involved last week are okay and the council can really look at this now."
The Clondalkin councillor can understand how motorists could easily drive through the area without realising that there is a frequently used pedestrian crossing.
"Putting up signage for motorists would be a start because I could see how a motorist would drive through that area and not realise that there is a traffic light there, with people going from one side of the canal walkway to the other," Cllr Gilligan continued.
"At the very least, the signage needs to be put up for motorists and there needs to be more signage for pedestrians and people on the canal end as well so they are aware that they are coming up to a heavy traffic area."
The Fianna Fail councillor is planning to table a motion highlighting the issue at the next Clondalkin Area Committee Meeting and said that he has "waited 20 years and can wait another few weeks if action will be taken".