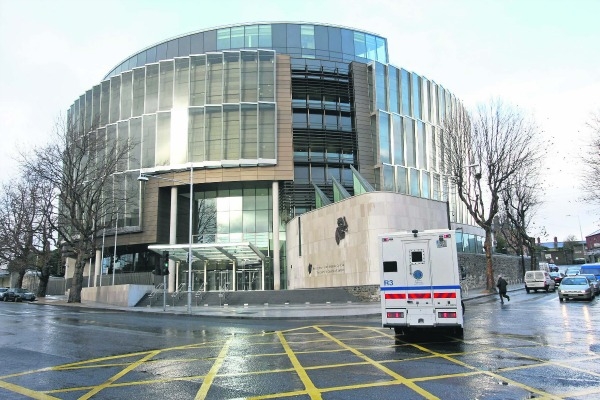 Man punched teacher in face and smashed his teeth
By Conor Gallagher
A Zimbabwean man punched a teacher in the face and smashed his teeth because he falsely believed the victim was racially abusing him, a court has been told.
Ruzmond Muwaniri (27) told gardaí he believed Aidan Green was part of a group of people calling him a "black monkey" and threatening to stab him.
Dublin Circuit Criminal Court heard that some men were abusing Muwaniri and his friends from a van, but that Mr Green had nothing to do with them and was nowhere near them.
Muwaniri has 60 previous convictions, including several for assault. In 2013 he was jailed for two years for severely beating his partner and throwing an electric heater at her.
On Wednesday, Judge Melanie Greally said she needed time to consider a psychiatric report on Muwaniri who has been diagnosed with schizophrenia. She adjourned the case until next month when Muwaniri will also be sentenced for a separate assault.
Muwaniri, of John McCormack Avenue, Crumlin, pleaded guilty to assault causing harm to Mr Green on Sundrive Road, Crumlin on March 9, 2015.
Prosecuting counsel Gerardine Small BL said Mr Green was on his lunch break when he saw Muwaniri and two other men crossing the road. As Mr Green passed them Muwaniri punched him in the mouth without warning.
Muwaniri's companions turned to him and demanded to know why he had hit Mr Green. The victim went to the garda station across the road and Muwaniri was arrested a short time later.
Mr Green's top front teeth were broken and he needed re-constructive work to restore them.
Muwaniri admitted the assault and claimed he thought the victim was racially abusing him.
"That's what he says," said defence counsel Pieter Le Vert BL. "But it's quite clear Mr Green was nowhere near where the abuse was coming from."
Mr Le Vert said his client had come to Ireland from Zimbabwe in 2000. He fell into drink and drug use at age 15 and was put out of the family home. At the time of the assault he was studying computers in Crumlin College.