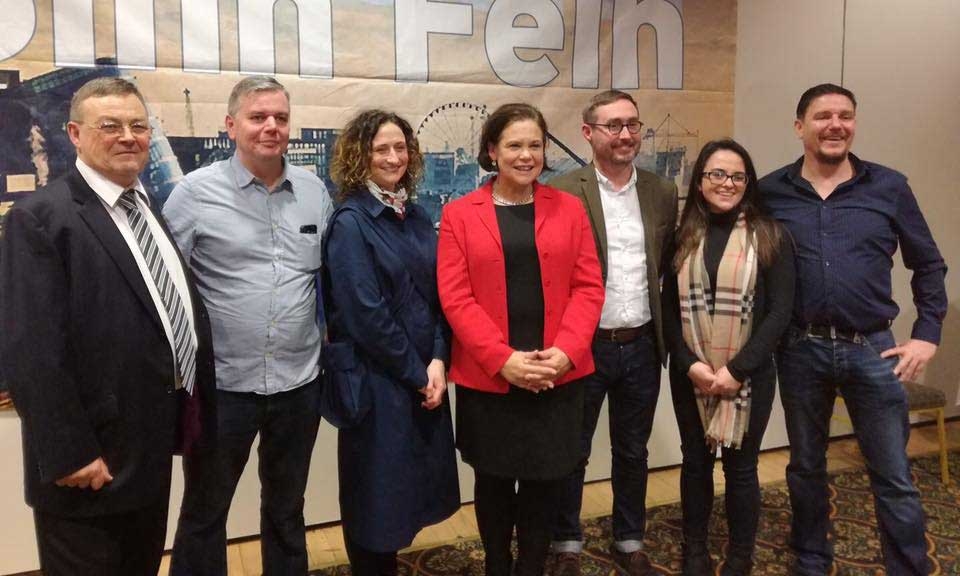 Ó Broin selected by Sinn Fein for next General Election
LAST MONDAY night, Eoin Ó Broin, Sinn Féin TD for Dublin Mid West, was selected as his party's candidate for the next general election. The convention was held in the Green Isle Hotel and speakers included Lynn Boylan MEP and Mary Lou McDonald TD.
Speaking after the convention, Deputy Ó Broin said: "It has been an honour and privilege to represent Dublin Mid West in the Dáil since 2016. I take the responsibility that comes with the office very seriously.
"To have been selected to run for the next general election is an even greater honour and I would like to thank the local Sinn Féin organisation and our councillors, Johnathan Graham, Mark Ward and Danny O'Brien, for their ongoing support and work in the constituency."
Deputy McDonald told The Echo: "Sinn Féin in Dublin Mid West is doing a great job, in the community, on the council and in the Dáil. Eoin Ó Broin is one of the foremost advocates for those suffering because of Fine Gael's housing crisis.
"His work as the party's front-bench spokesperson on housing highlights the failures of the Government's policies, but offers real alternatives and hope that things can get better."