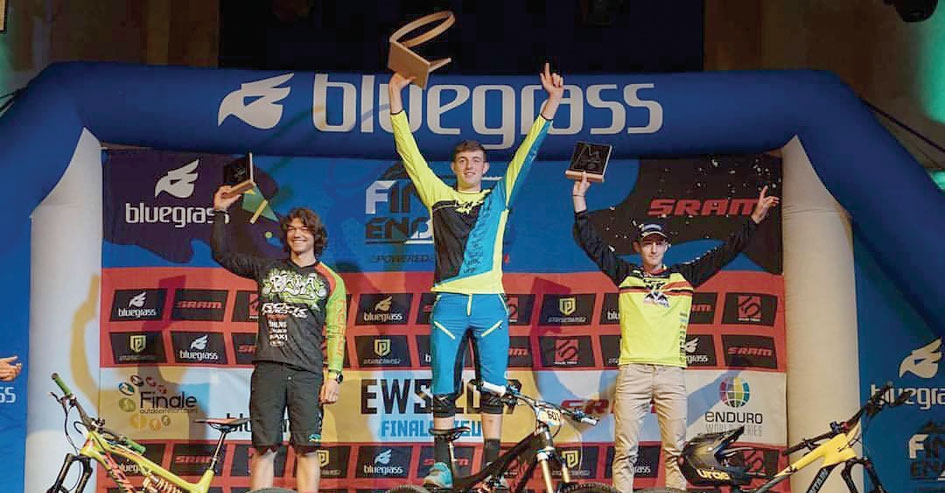 Solid finish to Enduro Series by World champion Callaghan
KILLIAN Callaghan completed a tremendous Under 21 Enduro World Series campaign with a seventh place finish in the final round held in Finale Ligure in Italy.
The Walkinstown competitor was heading into the closing round having already bagged the title and was simply looking for another solid performance.
The oppening race consisted of three stages and 56kms over the Italian mountains followed by a further four stages and 53kms on Sunday.
This, together with the practice runs, saw the riders cover more than 200km.
Callaghan opened his account with a steady sixth place finish on the longest stage of the race that started from the mountain top and dropped more than 8kms to sea level.
A further two stages during the day saw him remain in that position before he dropped one further back after the following four stages.
In a sport where consistency is the key to becoming successful, pod-ium finishes in Aspen Colorado, Whistler Can-ada, and top five placings throughout the season helped Callaghan lift the title by a massive 540 points- Czech rider Vojtech Blaha and Nathan Secondi taking the remaining podium positions.
After the eight rounds of the series, he was officially declared the 2017 Under 21 Enduro Mountain Bike World Champion- the first ever from Ireland.
This achievement is made all the more stunning given the fact that Callaghan was without full factory backing in his campaign and was still working a full-time job in Mooney's Hyundai Garage through-out his title quest.
On another note, Callaghan, on the trip to Italy, had the company of his younger brother Emmet, who was making his debut in the EWS event.
The 16-year-old was by far the youngest of the 500 participants, and emerged in a very impressive 44th position in the Under 21 category.