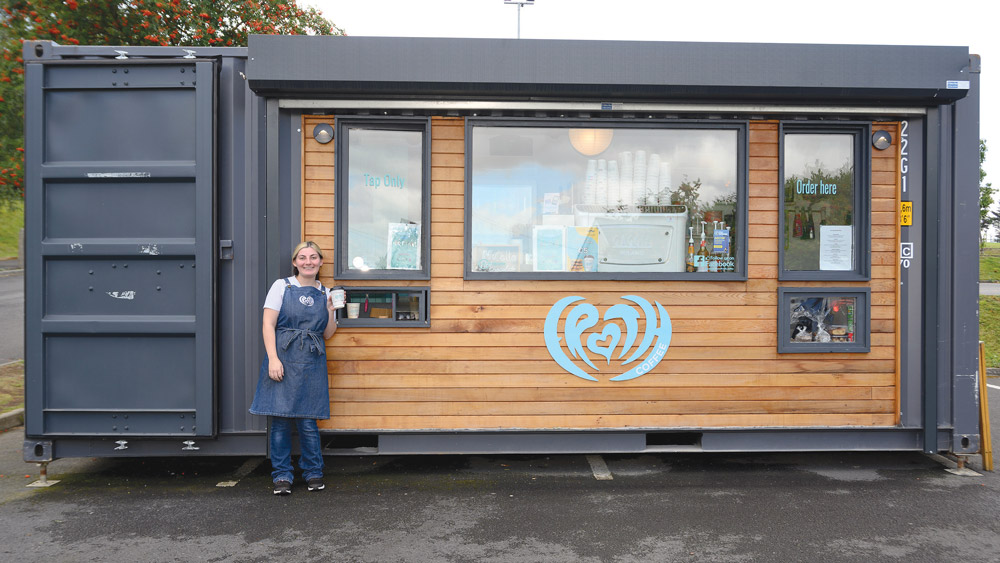 Summer Local – Uniqueness in every cup at Froth Coffee
DRIVE-THROUGH coffee is hard to come by, but Froth Coffee have found a niche in being the only café to provide the barista-made service in Clondalkin.
Located at the Round Tower GAA Club pitches on Monastery Road, Froth Coffee has been providing a cup of joe on the go since last year and is growing in popularity.
Originally from Clondalkin, founders Gavin and Aoife Lawlor approached Round Tower in February 2021 with the idea and "are grateful to have worked with the committee".
"We are the only drive-thru barista made coffee offering in Clondalkin," Aoife tells The Echo.
"We are also the only place offering the super popular Bubble Tea (Boba Tea).
"We don't buy cheap goods, we buy a superior coffee, hire trained baristas and serve a cup of freshly made coffee from whole beans, ground and no one else in Clondalkin can do that for you while you sit in your car.
"We also want to provide good customer service, if your first interaction in the morning is with us we want to spread good vibes and set your day up on a positive note and our team are absolutely amazing at this.
"We are born and bred in Clondalkin, proud of it and we feel very privileged to be able to give this quality offering to our community."
With four members of staff, Froth Coffee purposefully does not have an extensive menu to put greater emphasis on the quality of the coffee they provide.
After regular coffee, bubble teas are a big hit at Froth with the Irish inspired twist to the boba tea range which is widely available elsewhere.
Froth Coffee is dead set on providing a unique experience for all who pop-by for a warm or cool brew.
They claim to provide a different range of coffee bean than other cafes in the locality and, made popular by the television show Stranger Things, eggos are set to be launched soon at Froth.
Froth Coffee is open Monday to Friday, 7am to 3pm and on weekends at 9am to 3pm.