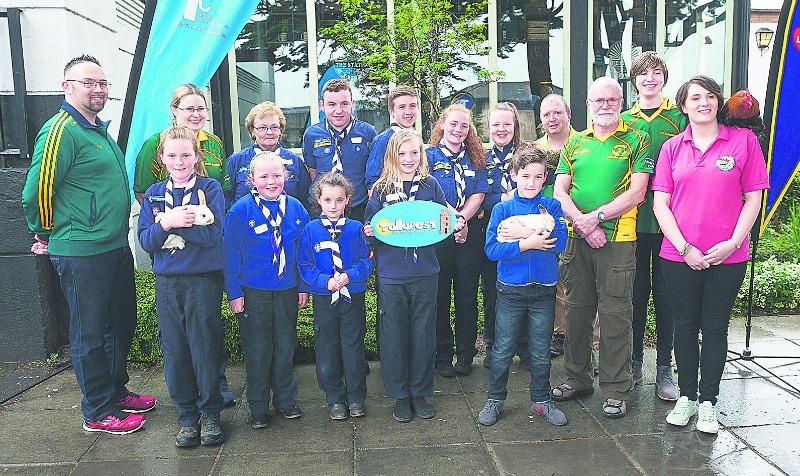 Tallafest is a reflection of different aspects of life
By Mary Dennehy
IT'S all systems go for Tallafest 2017 on June 24, with this year's vibrant programme of activities boasting a new 'create zone' – which will include a science alley, clay modelling classes and recycling craft workshops.
Organised by Tallaght Community Council (TCC), Tallafest is back for another celebration of all things Tallaght – past, present and future.
From local heritage to live music, sports to farm animals and food to culture, Tallafest is a reflection of the many different aspects of life in Tallaght – and all of the groups, clubs, services, businesses, volunteers and residents who make the community what it is.
Gerry Stockil, chair of TCC, said: "Tallafest is a wonderfully vibrant festival with a mix of colour, music, dancing, performing, imaginative play activities, with our village heritage and the great outdoors in Tallaght – which is the #GatewayToTheMountains.
"This year's festival has all the firm favourites – farm zone, live stage, sports zone, history zone and competitions as well as many, many new activities for families.
"To mark our fifth festival we have a brand new festival zone, the Create Zone, where kids and parents can get active, have fun and learn at the same time.
"This will include a science alley, clay modelling workshops with Jumping Clay Dublin and a very special Recreate workshop using recycled materials."
He added: "We are delighted to announce that this year, we have our own Paddy Drac, who has volunteered for almost 50 years, as our opening ceremony Grand Marshal – and who better to lead out the fun on the day in Tallaght than everyone's favourite vampire."
As part of the Create Zone, Citywise Education in Jobstown will be running 'fun maths tables' with lots of quirky games to help kids to see numbers in a new way, while clay modelling classes will also be held throughout the day – both events are drop-in.
Recreate will be running craft building workshops from a huge range of recycling materials, which starting at 2pm require registering as numbers are limited.
Wood turning demonstrations will be on hand for the adults.
Tara De Builtlear, PRO of TCC, said: "A big focus of Tallafest is creative and imaginative play – which is a fun way of learning for younger kids.
"We create a fun environment at Tallafest and bring a huge variety of activities to one place for adults and kids… and facilitate 'learning by doing' at the festival."
For a full programme of events or to register for some events, visit www.tallafest.ie