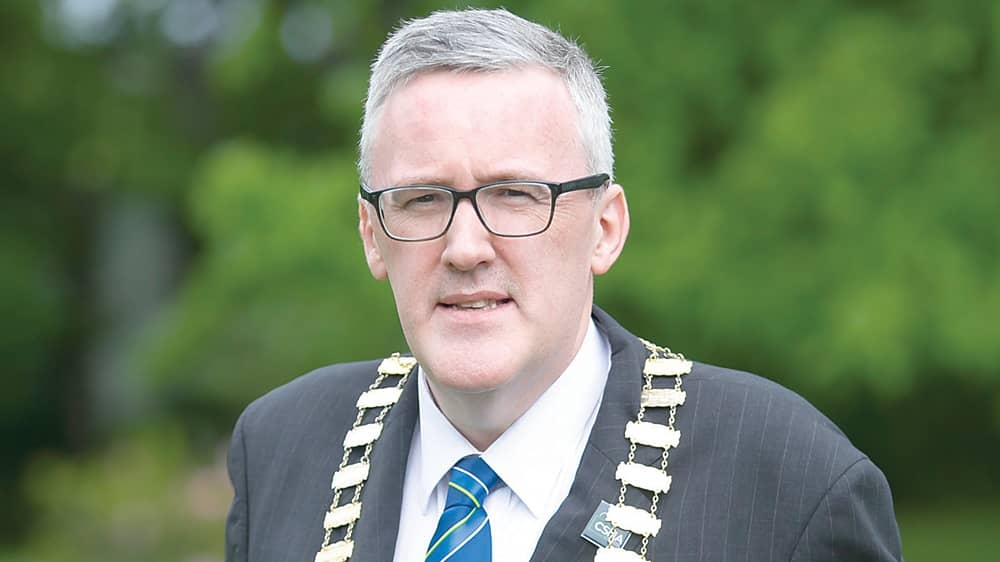 'The roof would fall in' if stores did not monitor health guidelines
By Maurice Garvey
ANOTHER anomaly of Covid is that staff in the retail and service industry, as well as being essentially frontline workers, have also had to monitor and implement health guidelines on the shop floor.
Ensuring staff and customers are safe has come at a price on rare occasions, with the odd dispute popping up at outlets here and there, when a disgruntled shopper fails to heed requests for mask coverings.
Joe Mannion, President of CSNA
On a recent trip to a Crumlin café, staff had to deal with an irate elderly woman who wanted to lean against a table whilst waiting for her coffee.
The woman was more than likely just frustrated and tired with the constant restrictions, but staff got an earful, and in some ways they have become the 'bad guys'.
"There is tension underneath, to a degree, but in fairness masks at our shop are close to 100 per cent," said Joe Mannion, owner of Mannion's, a family operated newsagent in Clondalkin that employs 15.
"Shops like ours, if things got out of hand, we'd have to close. I have three kids working here part-time, if we came down with a case, the whole roof would fall in," continued Mr Mannion, President of the Convenience Stores and Newsagents Association (CSNA) – a body which represents over 1,500 convenience stores, newsagents and forecourt operators nationwide.
Mr Mannion added: "We're still getting a bit of trouble with masks, maybe two/three a week. It is not as bad as it was but people are getting tired.
"Generally people have been very good across the board. Some people are exempt for medical reasons.
"At the end of the day, you have no option but to try and get full compliance. People are wearing masks to keep shops open and people in a job."
Staying on top of potential problems, is part of the daily routine now.
"People who presented as a close contact, we say, look stay out, do us a favour. I was just talking to somebody today who had a close call if he didn't ask someone to stay at home."
Mannion acknowledges they are grateful to still be allowed to stay open, but is gravely concerned for other small businesses in the community who have been forced to close for much of the year.
"So many businesses have closed, they are hugely affected. There has been supports to some degree but it is not exactly the full weekly wage.
"Now you have insurance renewals and fixed costs. The longer it goes on, it is depleting if you have no fuel in the tank and no income coming in."
By subscribing to The Echo you are supporting your local newspaper Click Here: Echo Online.