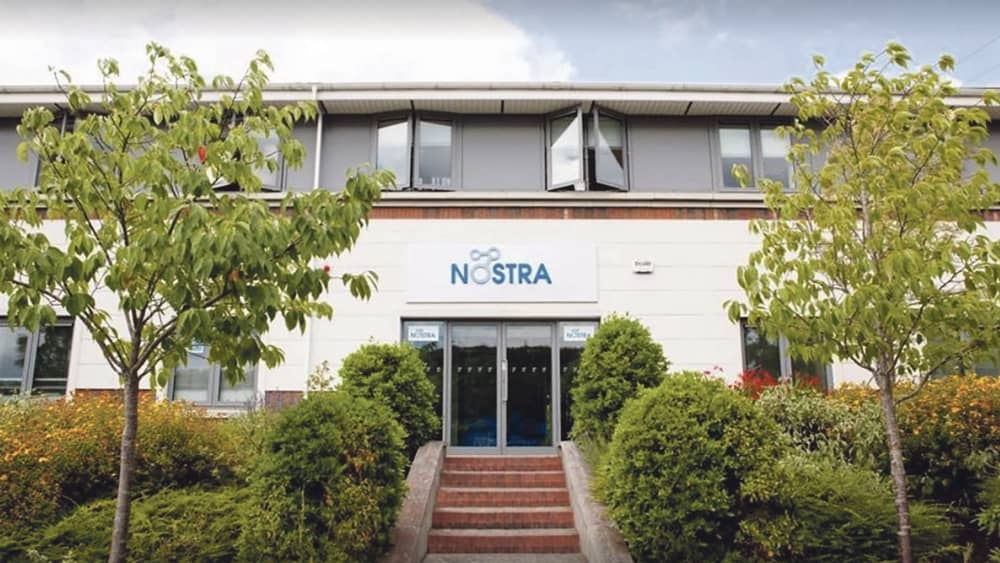 Nostra is forecasting double digit growth in next few years
By Maurice Garvey
LUCAN firm Nostra is forecasting double digit growth in the next few years and is on course to reach a turnover of €50m by 2026.
This week the ICT company announced plans to create 120 new jobs over the next two years at its Millbank Business Park base in Lucan.
Nostra in Lucan announced 120 new jobs
The highly skilled positions are in Engineering, IT Support, Cybersecurity and Sales and Marketing and will bring the company's total employee number to 270.
Kevin O'Loughlin, CEO of Nostra, said the business is seeing "exponential growth" across all services and sectors.
"Technology changes rapidly and a company must have the ability to pivot, especially now in uncertain times," he said.
Founded in 2006, Nostra is headquartered in Lucan but also has satellite regional offices in Athenry, Galway and Mountmellick, Laois.
It provides end-to-end managed IT solutions to a number of world-leading brands and multinationals across multiple industries including manufacturing, pharma, education, healthcare and fintech.
Nostra said that some of the new jobs will be remote roles while others will be offered the option of hybrid working where they can combine working from home with working from one of it's three offices.
In 2019, Nostra broke €10m in revenue and expanded into the pharma market with several major pharmaceutical companies.
Mr O'Loughlin said: "Our customers are predominantly business owners who are focused on ensuring their day-to-day operations perform as they should."
Mr O'Loughlin has attributed part of their success and growth to the support they have received from Enterprise Ireland.
Plans are currently in place to expand the existing office accommodation in order to facilitate the increased workforce.
The company is also undergoing a complete rebrand and digital makeover and will invest over €500,000 in both the new premises and branding project.