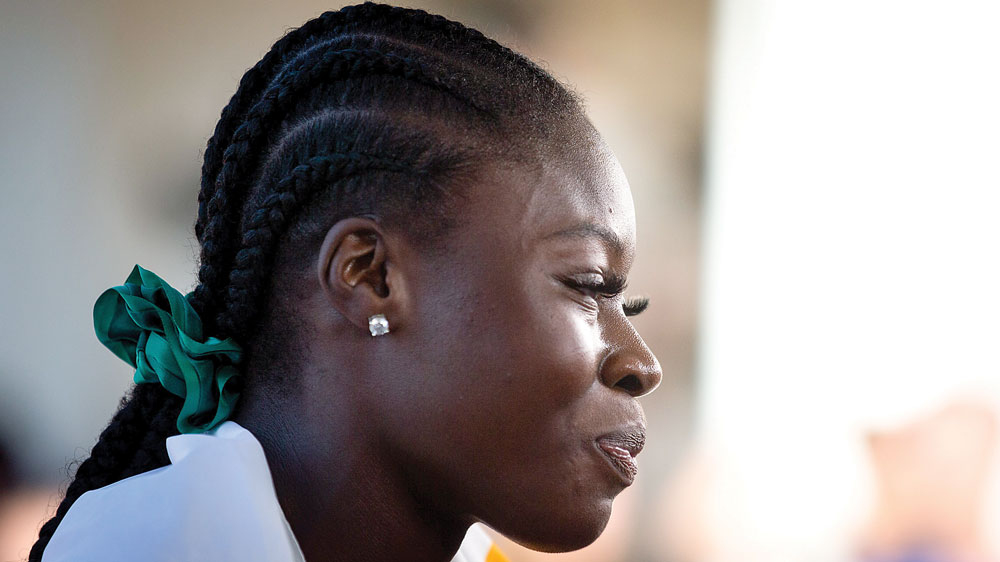 Adeleke earns automatic semi-final spot at European Championships
Thanks to her impressive exploits thus far this year, Tallaght's Rhasidat Adeleke will head straight into the semi-final stage of the 400 metres at the European Athletics Championships in Munich tomorrow afternoon.
Instead of competing in a heat, both Adeleke and fellow Irish athlete Chris O'Donnell automatically progressed to the penultimate phase of the men's and women's 400 metres respectively.
Courtesy of her top-12 ranking coming into the Championship, Adeleke managed to skip the preliminary rounds of this individual category.
The former Presentation Community College, Terenure student is ranked sixth on her season's best and is expected to make a big splash when she takes to the track in the German capital.
Adeleke will also be hoping to compete in the women's 4 x 400m relay later in the week, having been named as part of an extended squad for this category alongside Phil Healy, Sophie Becker, Sharlene Mawdsley, Cliodhna Manning and Roisin Harrison.
Healy was aiming to join Adeleke in the 400m individual semi-final, but a disappointing sixth place finish in her heat earlier today saw the Cork athlete falling short in this particular quest.
Given Healy featured prominently at last year's Olympic Games in Tokyo, this underlines the level of competition that Adeleke can expect to encounter tomorrow.
A two-time gold medallist at the European U20 Championships in Tallinn last year, Adeleke has already competed in several competitions in 2022 – including the American NCAA Championships on behalf of Texas University earlier this year.
She narrowly missed out on reaching the 400 metres final at the World Championships in Oregon last month and the Tallaght AC star will have her sights set on going a step further at the Europeans.