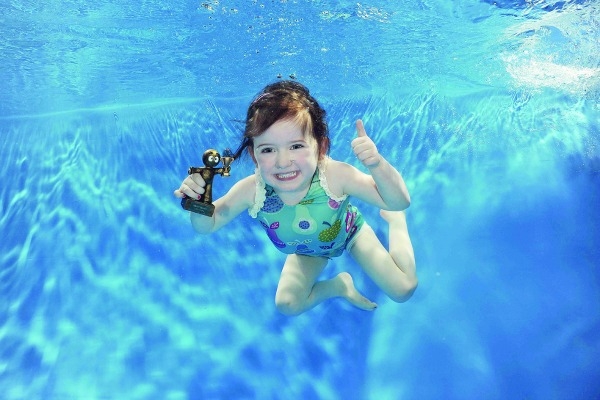 Little Heroes awards for brave swimmers
By Laura Lyne
FOUR inspiring young swimmers have been announced as winners of the Little Heroes Award by the Water Babies swimming school for babies and toddlers.
The Little Heroes Awards are given to hero swimmers who have battled illness and adversity throughout their lives, and have had their lives and development improved by their involvement in swimming.
Included in the winners were two-year-old Zoe Collery from Rathfarnham, four-year-old Aoife Fitzgerald from Tallaght, three-year-old Matthew Moriarty from Lucan and 11-month-old Shoshanna Driver from Ballycullen.
Four-year-old Aoife has been swimming with the Water Babies since she was seven months old, and was diagnosed with Juvenile Idiopathic Arthritis at three years old, following six months of undiagnosed pain.
Despite her arthritis, which includes painful injections as part of her treatment, she continues her lessons with Water Babies.
Matthew Moriarty from Lucan was born with Down's syndrome and moderate hearing loss, and has been attending Water Babies since he was two months old.
READ: Baby superhero Arlo continues to battle problems and defy odds
Now heading into his tenth term with Water Babies, it has helped develop his muscles and he can swim just like the other children in his class.
Baby Shoshanna Driver has developed a love of swimming, and it has helped her entire family to regain their love of water.
Thanks to Shoshanna's love of water, her mother Marlene has become a confident swimmer and regularly swims with her daughter.
Two-year-old Zoe Collery had a difficult birth, suffering a broken clavicle and having to be resuscitated after she was born.
At six weeks old, she started with Water Babies and has exceeded all expectations, making a full recovery following her birth.
The Water Babies new term of classes start at the end of April, with details about classes at www.waterbabies.ie
READ MORE…
Baby superhero Arlo continues
to battle problems and defy odds
Task force study shows drug use
is soaring in ages 15 to 34 –
Lucky escape for Donore's club
Paralympic athlete relieved to be
re-united with his stolen car –
Shelter set to re-open as a
homeless facility for women
a
nd their children – Click HERE