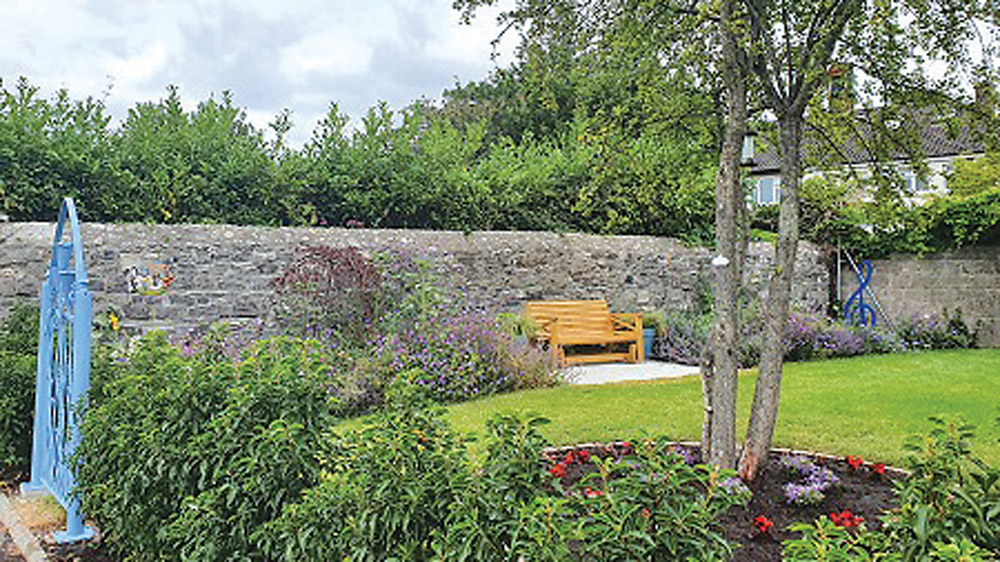 Outdoor classroom Rosie's Garden created in memory of founding sister
THE opening of an outdoor classroom was welcomed by St Joseph's College, Lucan, this week.
The girls secondary school officially opened Rosie's Garden on Friday, September 30.
Rosie's Garden is a new memorial garden created in memory of one of the founding Presentation Sisters of St Joseph's College, Sr Rosario Collier, who passed away in 2020.
What began as a Bronze Gaisce project in 2020 has progressed to become a wonderful outdoor space on campus grounds.
The school praised Aleena Saji, Alena Varghese, Aoife Armstrong, Emily O'Brien, Neha Joyce, Rosini Samaratunga and Isabella Carty for their "dedication and commitment to the project."
They also extended a "huge thanks" to Sandra Cosgrove, past pupil and local landscape gardener, who helped the school "every step of the way."
St Joseph's Parents Association created a GoFundMe page to help create a special integrated outdoor space.
A €500 donation was made to the cause by the GoFundMe team, who said "as part of our Gives Back programme, we're grateful for the chance to donate to fundraisers that have touched us."
This donation pushed the fund up close to €5,500.
A social media campaign was launched at the start of the project, with students, staff and former students, encouraging people to support and share links for the GoFundMe page.
A video posted to YouTube featured representatives from the school staff, students, parents' association and former pupils.