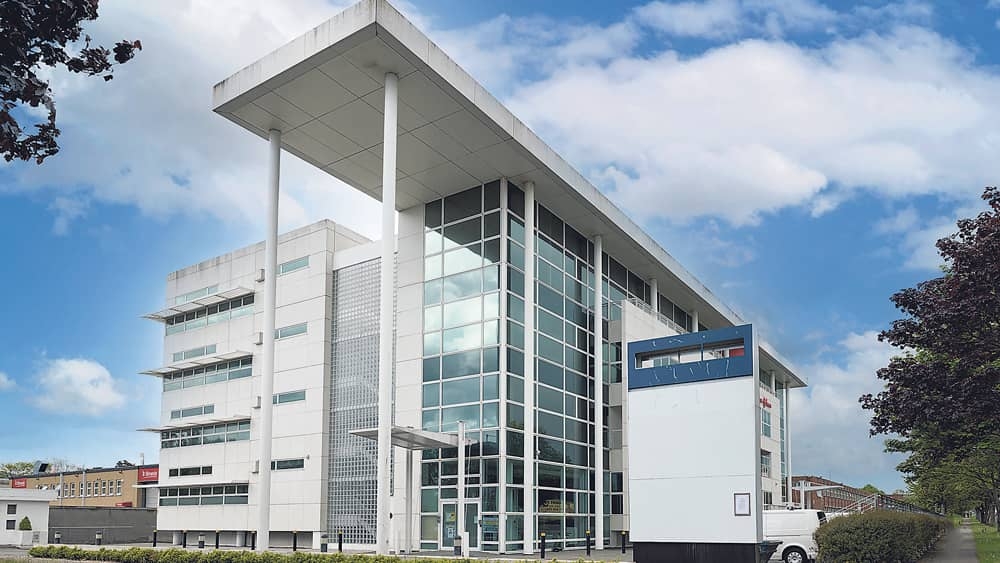 TU Dublin planning to use building on Airton Road
By Aideen O'Flaherty
THE Tallaght Campus of TU Dublin is planning to use part of a building on Airton Road for some administrative functions.
This follows on the from the college receiving planning permission in May for signage to the façade of One Airton Close, fronting Airton Road.
TU Dublin will lease part of this building on Airton Road for administrative functions
As reported in the Irish Times in 2018, the Davy Irish Property Fund completed a contract to lease the office building to the college, then named IT Tallaght, for a 20-year lease at €400,000.
The college also recently submitted a planning application for the construction of a footbridge to connect the college's car park to Airton Road.
A spokesperson for TU Dublin-Tallaght Campus told The Echo: "TU Dublin is planning to use part of the Airton Road building, with some administration functions moving there in the future."
By subscribing to The Echo you are supporting your local newspaper Click Here: Echo Online.