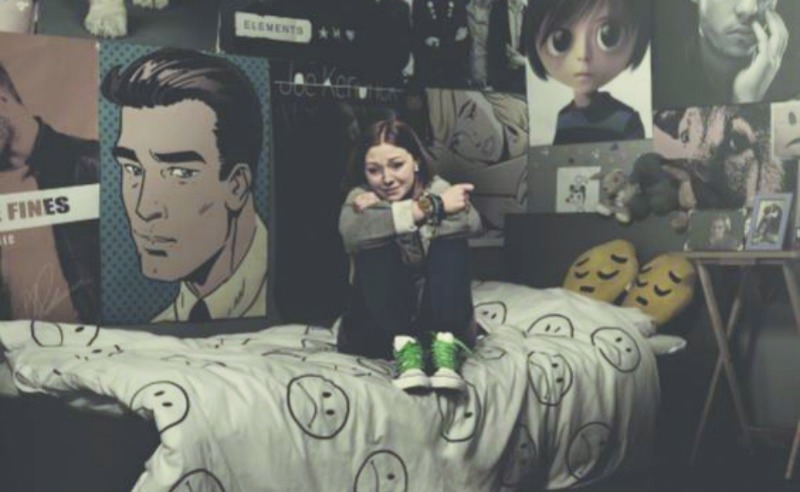 'You are not on your own' says ISPCC to young people
By Brendan Grehan
THE ISPCC has launched a new digital animation and print advertisement for Childline, reminding young people that "you're not on your own".
The ad highlights the availability of Childline's text service, which received over 18,000 contacts last year, and is growing in popularity – Childline received almost 440,000 contacts last year across its phone, text and online services.
The concept for the ad was created by the creative team in Ogilvy & Mather which has been a long-time supporter of the ISPCC.
The development of the advertisement was supported by funding from the National Office for Suicide Prevention's Connecting for Life programme.
Set in a typical teenager's bedroom, with the posters and pictures of teenage years and the soft toys of childhood still apparent, it contains dozens of separate animations, each singly brought to life to reflect the young person's mood.
The ad represents how, when you are feeling down, it can become overwhelming, with your whole environment seeming isolating and oppressing. But there is always help available.
You can watch the video here: https://youtu.be/vUFzN7Gvdu0
Grainia Long, ISPCC CEO, told The Echo: "We are delighted to launch this creative and engaging advertisement for our Childline text service.
"The children and young people who contact the ISPCC do so for a whole range of reasons, some life-changing, some more everyday, but all of those reasons are hugely important to them. When you feel down, your whole world can too.
"But we are here, always, to listen, and to help young people find the resilience that they need to cope with the challenges they face in life."